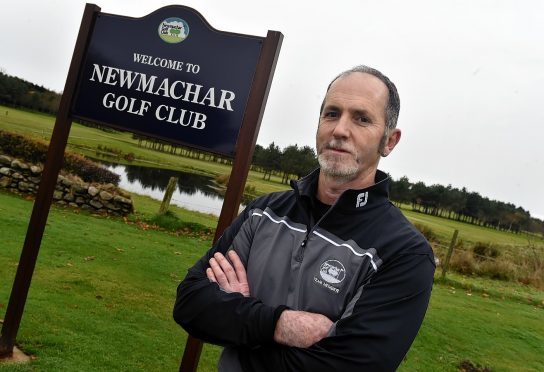 A golf club captain has won his battle to be re-instated after being stripped of his role amid claims he had a gun on the course during a tournament.
Peter Thomson was also accused of making "inappropriate comments" in the presence of lady members and guests.
He denied the allegations and vowed to clear his name.
And now members of Newmachar Golf Club have voted to overturn his expulsion at a special meeting.
One insider said there was a "clear majority" in support of Mr Thomson and significant anger over his treatment by the club's management.
They said no evidence was presented to back allegations he made "inappropriate" comments and key witnesses were not talked to.
Last night, Mr Thomson welcomed the decision – and praised his daughter and fellow club member Hayley for pleading his case at the special meeting.
He was not allowed to attend and he said her statement on his behalf had been vital.
Mr Thomson said: "I was obviously delighted that the general membership of Newmachar Golf Club voted to re-instate me as a life member, and I would therefore like to thank the relevant members for their commonsense decision.
"However, in the cold light of day, I cannot be overjoyed since the expulsion in the first place was based on completely unfounded allegations and concerns with no due process followed."
He said there had been no evidence of irresponsible behaviour with a gun and that he had the necessary permissions to hold a firearm.
Mr Thomson has used a gun for vermin control on the course for 25 years.
Since the vote to reinstate him as a member – a decision he said grants him the captaincy once more – Mr Thomson has been inundated with messages of support from members, sponsors and friends.
He said: "We are now very much looking forward to focusing on the club again, improving our processes and building on the success of this great club which I have been fortunate enough to be a member of since 1989."
Some members are understood to be seeking the resignation of the entire committee over the handling of the matter.
They say Mr Thomson was targeted after raising concerns about another internal matter.
The management committee had unanimously agreed the expulsion over conduct it claimed "injured and discredited the character of the club".
That included the "reckless and irresponsible" possession of a gun on the course on two occasions,
Mr Thomson, who works as a drilling manager was also accused of using language "beyond what was acceptable" in the presence of female members and guests.
The club's operations director, Robbie Stewart, confirmed members had voted to restore Mr Thomson's membership.
But he said neither the club nor the management committee would make any further comment on the situation.
Management committee chairman, John McIntosh, did not respond to repeated requests for comment about Mr Thomson's reinstatement.
Newmachar Golf Club was once the home club of 1999 Open champion Paul Lawrie and is well known for its challenging Hawkshill course.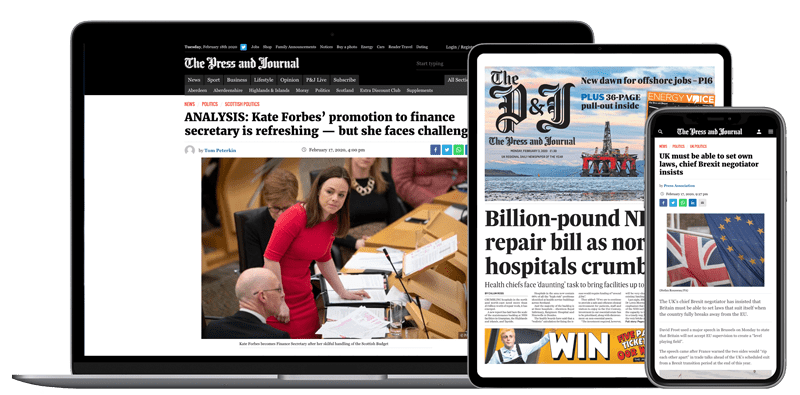 Help support quality local journalism … become a digital subscriber to The Press and Journal
For as little as £5.99 a month you can access all of our content, including Premium articles.
Subscribe