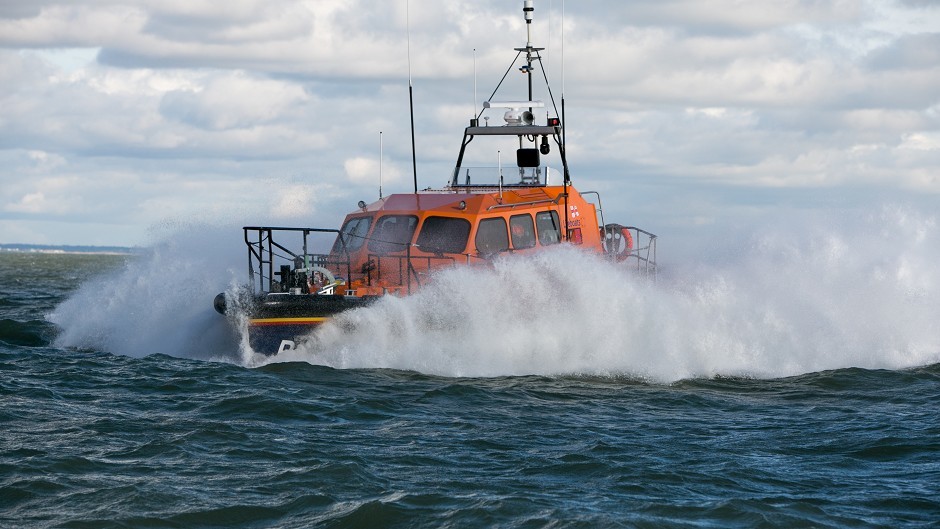 A north lifeboat was launched yesterday afternoon after an unmanned boat was found drifting in the North Sea.
The boat, 12 to 15 ft in size, was reported by a local fisherman, who spotted it drifting 23 miles off the coast of Wick.
The vessel was said to be waterlogged and sank as the Wick lifeboat – called out at 1.15pm – attempted to tow it to the shore.
A coastguard spokesman said: "A fisherman reported an unmanned small vessel with no people aboard off Wick, so the town's lifeboat went out at 1.15pm.
"They started to tow it in but it sank in a particularly deep area."
No boats were said to be reported missing from the surrounding areas.
A coastguard spokeswoman later added that there was "no correlation" between the boat and the missing Aberdeenshire creel fishing vessel, the Water Rail.
The fishing boat went missing from the village of Gourdon on Tuesday morning with two men aboard.
The spokeswoman said: "There's no correlation between these two incidents. First of all the job we were coordinating involved a pleasure craft and Aberdeen Coastguard was dealing with a small creel boat.
"The name of the boat we found was completely different."