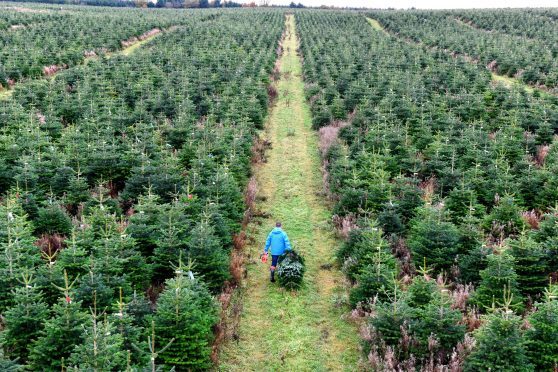 The annual Christmas tree harvest is in full swing after the first fir from one of Britain's biggest plantations got the chop.
More than than a quarter of a million trees are set to spread festive cheers in households across the country after ten years of growing in Ellon, Aberdeenshire.
Experts said the trees have benefited from prime weather conditions, with an early spring, warm summer, mild and early autumn and light frost before harvest.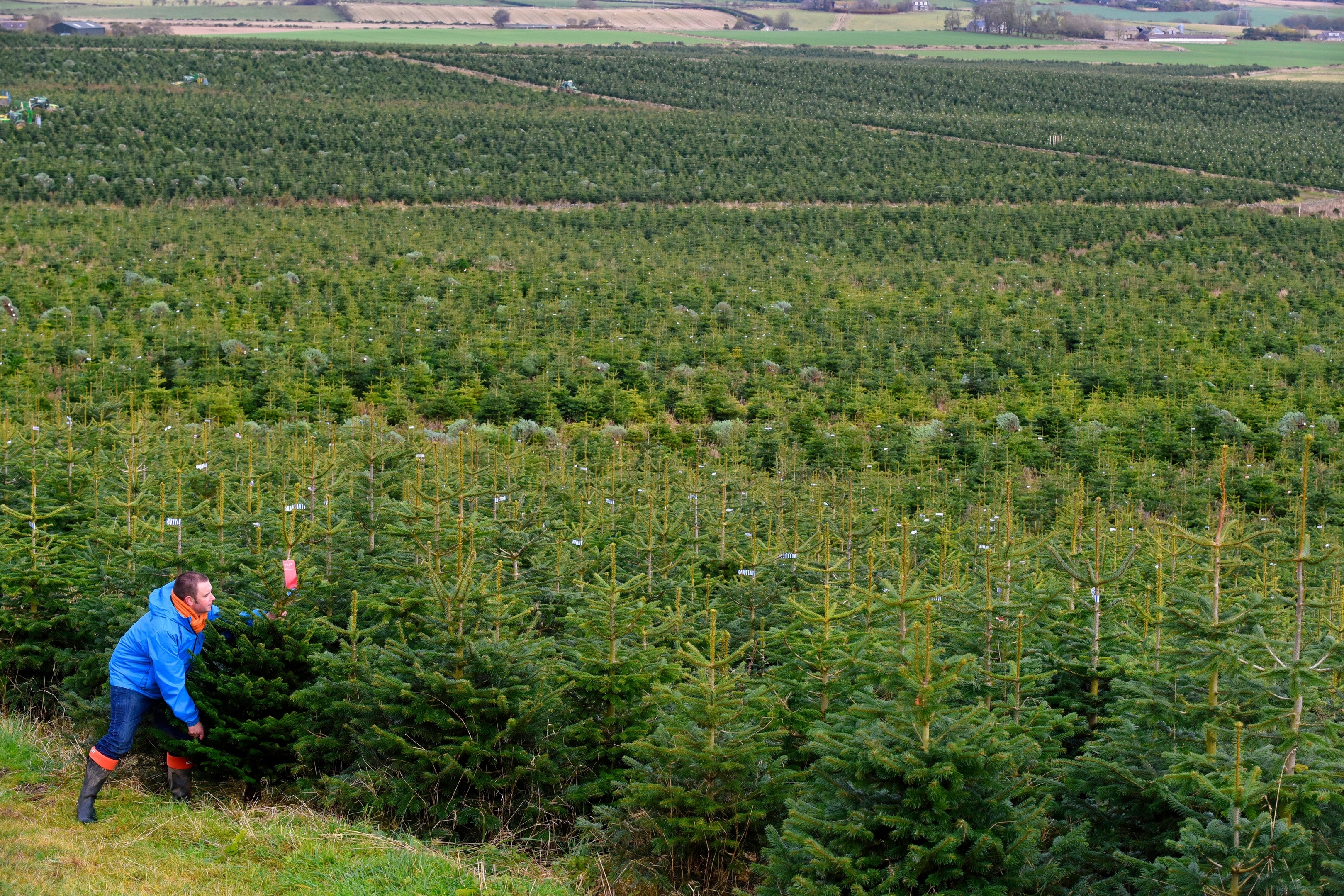 And the will now be transported across the country to be sold in DIY shop B&Q – the country's biggest Christmas tree supplier.
Those cut are replaced, with more new trees planted than the number harvested.
Hans Rafn from the Green Team in Ellon said: "It's quite the task harvesting quarter of a million Christmas trees in such a short period of time.
"However, it's really rewarding to see eight to 10 years of hard work come to fruition.
"This year has been a great one for harvesting trees, and we can't wait to get them in people's homes."
More people are opting for real Christmas trees, with a Nordman Fir a favourite species.