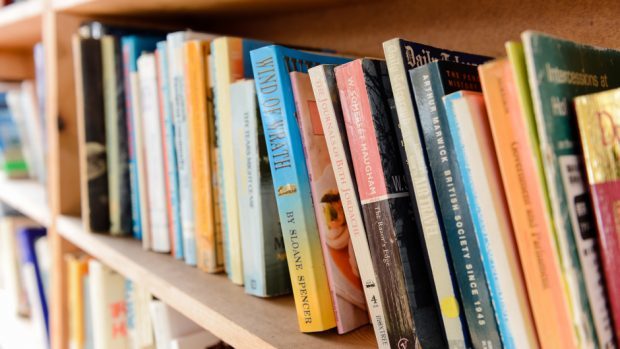 Book lovers across the north-east can look forward to a fantastic array of events this week as Book Week Scotland opens its pages.
The programme spans from encounters with some of Planet Earth's largest creatures with wildlife photographer and cameraman Doug Allan to tales of football and comedy with sports journalist and presenter Tam Cowan.
Marine biologist Matt Lewis will kick off Book Week at 6.15pm on Monday, November 21 at the Museum of Scottish Lighthouses in Fraserburgh speaking about his bestselling book 'Last Man Off', a gripping account of his experience of shipwreck and survival in the Antarctic Ocean.
On Tuesday, November 22 expect details of the gritty inside story of the original Peterhead Prison with true crime writer Robert Jeffery who will visit Peterhead Library.
A whole host of other events will be taking place in schools, libraries and even farms across Aberdeenshire throughout the week.
Belwade Farm, Aboyne is hosting a reading from 'Veterinary tales from the wild' with writer Steve Leonard on November 24 and is also offering an optional supper prior to the performance.
Chair of Aberdeenshire Council's Education, Learning & Leisure Committee, Councillor Alison Evison, said: "There is something for everyone as part of this excellent programme organised by our library service to celebrate Book Week Scotland.
"The theme for 2016 is discovery and the events on offer mean Aberdeenshire communities can discover new experiences, interests and ideas including the underwater world, wildlife from photographers' perspectives and travel to real and imagined places.
"The topic and venues for these events have been chosen specifically to be a bit 'out of the ordinary' from traditional library events and author talks and I'm sure they will bring new experiences to audiences who may not be regular library users."
Vice-chair of the committee, Councillor Charles Buchan, said: "Book Week is an excellent opportunity for people of all ages and walks of life to come together to share their love of books and reading.
"There is already significant demand for tickets for these events so I'd recommend anyone interested in attending book online as soon as possible."
The full programme can be found on Aberdeenshire Council's website http://bit.ly/shireBookWeekScot
Tickets range from free – £15. And can be purchased at  http://tinyurl.com/bswaberdeenshire