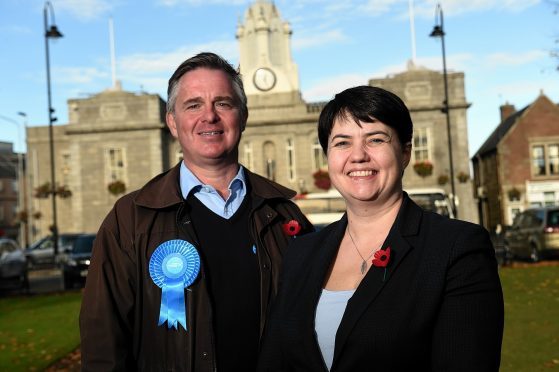 Aberdeenshire's newest councillor has said his constituents are more concerned about a tax hike and new leisure facilities than a £37million HQ.
Conservative councillor Colin Clark claimed victory in the Inverurie by-election earlier this month, snatching the seat from the Partnership administration.
His predecessor Martin Kitts-Hayes resigned as a councillor and co-leader of the authority in the wake of the Lego-gate scandal.
Now Mr Clark has criticised the Partnership for their handling of proposals to move Aberdeenshire Council to a new headquarters in the town.
The north-east authority is the only council in Scotland based outside its own boundaries and the Partnership is pushing to move the civic centre of the region to Inverurie.
The public sector offices – which could be shared with partners from the police, fire service and NHS – could be built at Harlaw Park, the ground of Inverurie Loco Works FC.
The deal would allow the football club to move to a new multimillion-pound sports complex in the town but opposition councillors, including Mr Clark's own Conservative colleagues, have stalled the scheme.
They have questioned why the administration is in "such a hurry" to agree the deal, without going through due process.
Mr Clark said: "It was trying to be put through a committee – not full council, not a cross-party group. We're asked to just nod it through.
"They're jumping ahead of conventions. You're speaking about a committee making a decision to spend £37million with 48 hours consideration."
The new councillor – who said voters were more interested in changes to council tax than a new HQ – stressed his party is not opposed to moving to Inverurie but is concerned about the handling of the scheme.
"Why does it cost £37million? We've had no chance to scrutinise. The council has been very collegiate in the past. There was no effort to make this a collegiate decision.
"The only upside to [the delay] is that we're working with colleagues to get this back on track and get the best for Aberdeenshire."
His comments came only hours before crunch talks between all councillors at Woodhill House this morning.
Mr Clark added that the manner in which the project has been announced deliberately put the Alliance under "unreasonable pressure" to criticise an ambitious project.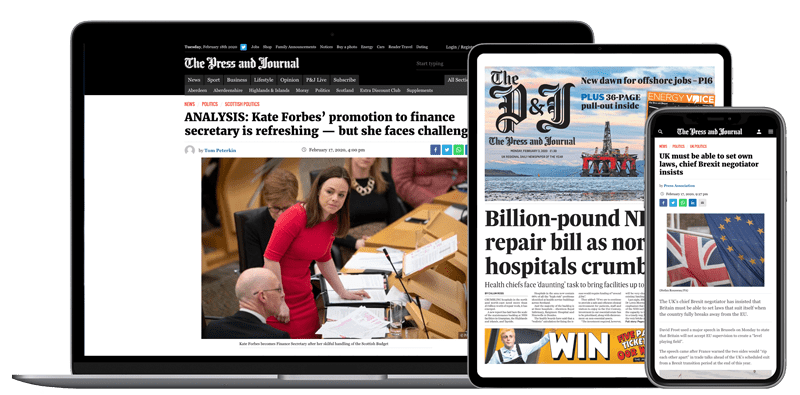 Help support quality local journalism … become a digital subscriber to The Press and Journal
For as little as £5.99 a month you can access all of our content, including Premium articles.
Subscribe