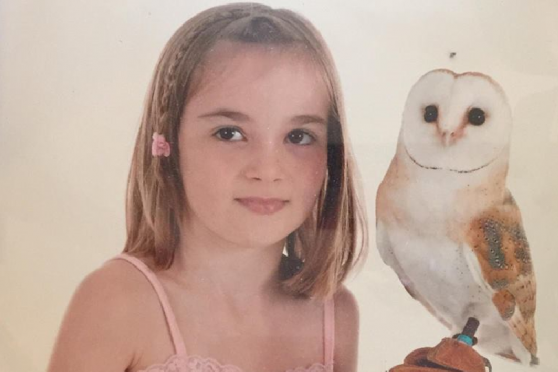 A young Aberdeenshire singer has launched a search to find her beloved childhood owl – seven years after she says it was stolen.
Amber Hughes from Rothienorman received Tibby the barn owl for her birthday in 2006.
Ms Hughes, now 18, was inseparable from her feathered friend from the moment it hatched, spent her days playing with it in the aviary outside her home and, on one occasion, even took it to school.
But one morning in 2009, Ms Hughes' parents told their heartbroken daughter Tibby had disappeared overnight.
Ms Hughes, who has performed at the Aberdeen Hogmanay celebrations and enjoyed success in the nationwide singing competition Teen Star, said: "We got other owls after Tibby, as my dad loved the birds as well.
"One really rainy night, dad went out to feed the birds and came back in with two chicks, which is what the owls ate. I saw that and was a little bit suspicious, as Tibby was our only bird who ate two chicks.
"The next morning, while getting ready for school, my dad came through and explained that I wasn't going to school because Tibby was missing.
"He said he had been out all night looking for her and she was nowhere to be seen."
Ms Hughes and her family searched for weeks, but never found Tibby. But the 18-year-old said she is certain her owl was stolen and didn't just escape its enclosure.
She added: "I believe she was stolen and I am determined to find out where she went.
"Dad told us that when he went out, one of our other owl's door was also open, along with Tibby's, almost as if someone had come looking to take Tibby and had gone into the wrong aviary.
"She was well trained and, if she had escaped, would have come home within a few days.
"It was hard for me as a little girl trying to understand why someone would steal something that made me so happy.
"I'm not going to stop until I know what happened to her."
The owl lacks any distinctive marks, but if it still has a ring, Ms Hughes said it had "26879U" on it.
Anyone who has information that could help Ms Hughes find out what happened to her owl can phone Crimestoppers on 0800 555 111.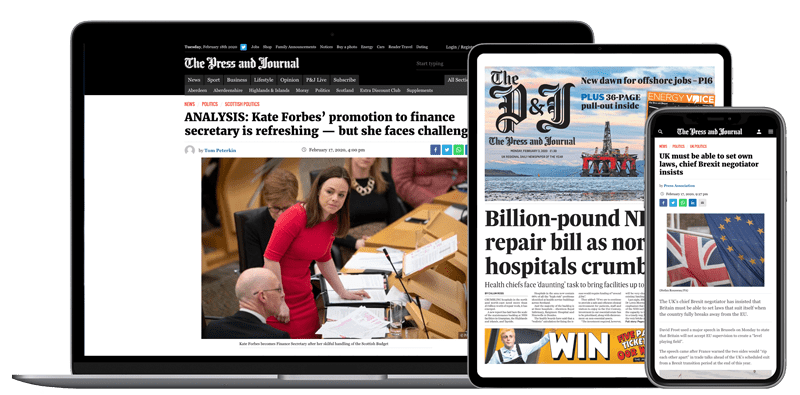 Help support quality local journalism … become a digital subscriber to The Press and Journal
For as little as £5.99 a month you can access all of our content, including Premium articles.
Subscribe