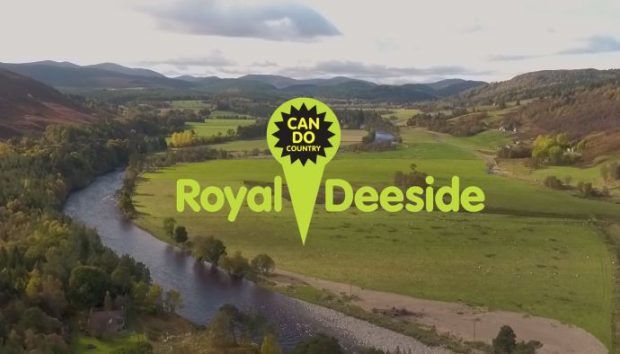 Royal Deeside is re- branding itself as "Can-Do Country" to promote the vast range of outdoor activities on offer – and is doing so by using innovative new technology.
Businesses and communities throughout the region have joined forces to heighten awareness of Royal Deeside through ground-breaking 'augmented reality'.
The initiative, which reflects the rapid local recovery from setbacks caused by winter flooding in Ballater nearly a year ago, includes the creation of an online travel channel and the deployment of specially-shot film for a variety of social media.
One key aim is to explore the use of 'augmented reality' so that, in a Pokémon Go-style process, visitors can simply point a mobile device to local landmarks or other attractions to trigger on-screen interpretive videos, via a free recognition software 'app'.
Conventional visitor activities from historic sightseeing to golf, as well as participation and tuition in more specialised pursuits, including gliding, wildlife photography and fly fishing, will also be featured across the campaign.
Launching the scheme, Aberdeenshire provost, Hamish Vernal, said: "Royal Deeside is an extremely popular destination for people from Aberdeen, the rest of Britain and worldwide, but this is a community that thinks ahead.
"It has taken fresh stock of its assets and its potential in order to build visitor numbers steadily and sustainably."
Local steering group chairman, Richard Watts, added: "It's clear that most of our target visitors like to actively engage with what the area has to offer as well as simply appreciating its dramatic scenery.
"For many, that will involve eclectic shopping or good eating, and for others, the chance to enjoy attractive new experiences, such as exploring local history, fascinating folklore – or flying in a glider for the first time."
Councillor Geva Blackett said: "The vision and creativity of our community has been met with the financial support of a series of private and public sector interests.
"Although the £14,000 first-year budget is not massive, the use of innovative promotion, centred on high-quality film, social media and interpretive assets, gives us good potential to effectively reach target audiences and provides a strong longer-term legacy of material."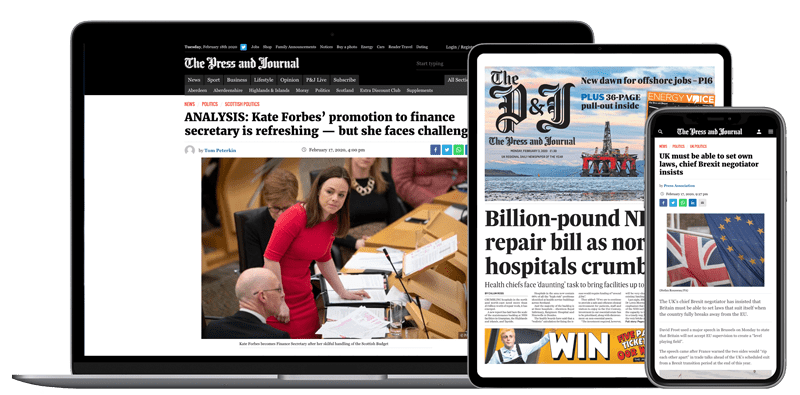 Help support quality local journalism … become a digital subscriber to The Press and Journal
For as little as £5.99 a month you can access all of our content, including Premium articles.
Subscribe