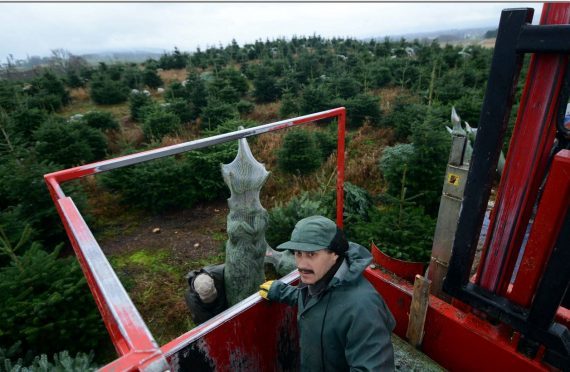 A Danish Christmas tree grower is delighted that business is still blooming at his Aberdeenshire farm despite tough economic times in the north-east.
The Fasque Christmas Tree Partnership, near Fettercairn, was founded in 2002 by the Fasque Estate and five Scandinavian investors.
It has expanded at a significant rate ever since and now plants about 100,000 new pines and firs annually for the booming UK market.
One of the partners, Soren Petersen, 67, revealed the UK market was very different to the one in his native land with a higher focus on the quality of the plant.
The company's stock of nordmann pine, Fraser fir, noble fir and lodgepole pine are tended by only six people during the year, but, from November onwards, about 30 labourers are recruited for the harvest.
They aim to have the trees harvested and ready for the shelves by the first week of December and comfortably hit that target this year.
Mr Petersen said: "We harvest between 60,000 to 80,000 a year and have planted around one million over the years.
"We have always been driven by the need to create a better quality product than you would normally find on the continent.
"It has been a slower year on the sales side, but we are confident it is still an expanding market. Every year, we see a lot of the same people coming back again and again, so I think we are building a loyal customer base.
"We have harvested the trees now because the big supermarkets expect them on the shelves for the first week of December by the latest."
Mr Petersen added that the whole process of planting the first tree to harvest and replanting, took around ten years, with only the best soil acceptable for the festive favourites.
He moved to the UK 24 years ago, setting himself up with a farm in Scotland, before spotting the opportunity in the burgeoning Christmas tree market when British customers reverted to a preference for real trees.
He said: "It is a very time-consuming process from first planting to final harvesting.
"You also must have very good soil and grow them on a hillside, because, if the night frost gets in, they can be completely ruined.
"It's hard work, but it's satisfying to watch your work grow before you."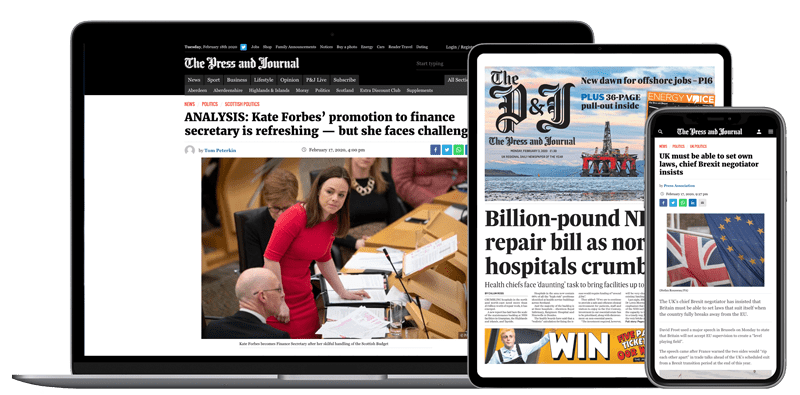 Help support quality local journalism … become a digital subscriber to The Press and Journal
For as little as £5.99 a month you can access all of our content, including Premium articles.
Subscribe