Pupils gathered in large numbers at a Yuletide sing-song for possibly the last time before they are re-homed in a new school next year.
Excited children from Inverurie Market Place Primary School congregated in the town's Market Square yesterday to entertain passers-by and parents with their 'Big Sing' outdoor concert.
This could be the final performance for the school before it changes its name to Uryside Primary on completion of a new facility which is expected in 2017.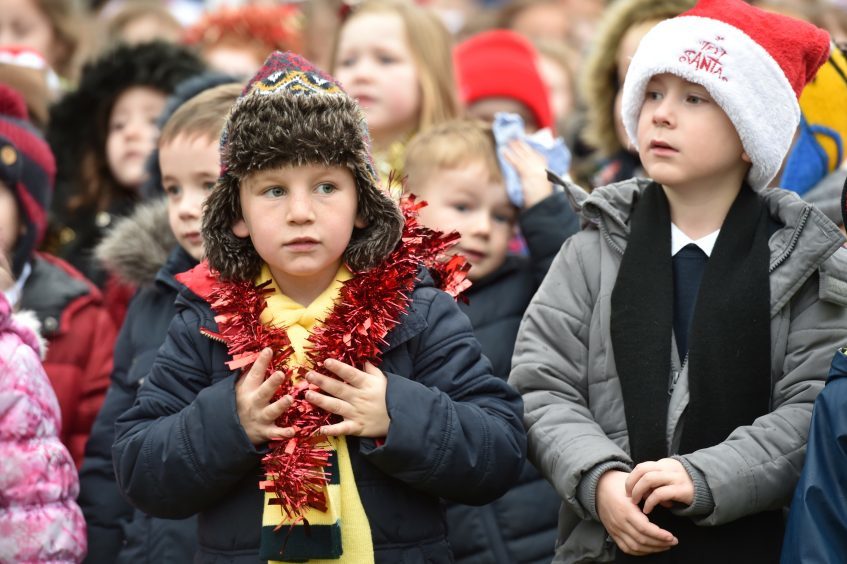 Head teacher, Katie Budge hopes they will be in the new school by next Christmas and said: "We have been doing this for the past five years and it's a big thing for the kids – they are all so excited.
"We meet in the square underneath the Christmas tree and it's a super event for the whole community."
The name for the new £10 million facility, which is expected to open in October 2017, was chosen after results came in from an online survey giving Uryside 39% of the votes.
Miss Budge added: "We don't have a school show at Christmas, so this is a great mix of fun songs and gives us a chance to collect money for Christian Aid whilst looking all festive – it's a real treat!
"The kids are all bursting with excitement and I am so, so proud of how they are all singing – they're tremendous!"