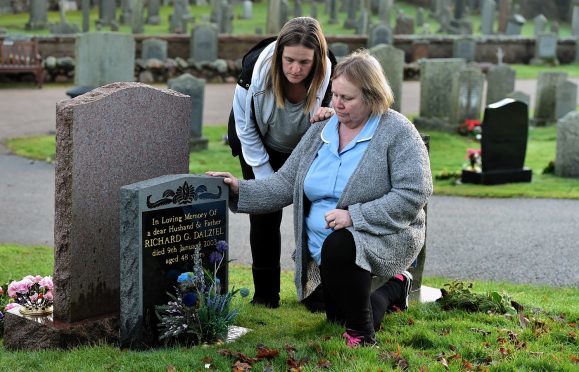 An Aberdeenshire woman has been left angered after a council landscaper accidentally destroyed a floral display which sat by her husband's headstone.
Mary Dalziel found the heads of the plastic flowers sawn off when she went to visit the grave of her late husband, Richard, in the Banchory-Ternan Kirkyard in early September last year.
It later transpired a landscaper with the local authority had chopped them with a strimmer whilst carrying out maintenance at the resting place.
Following the incident, Aberdeenshire Council said it would replace the tributes at the headstone.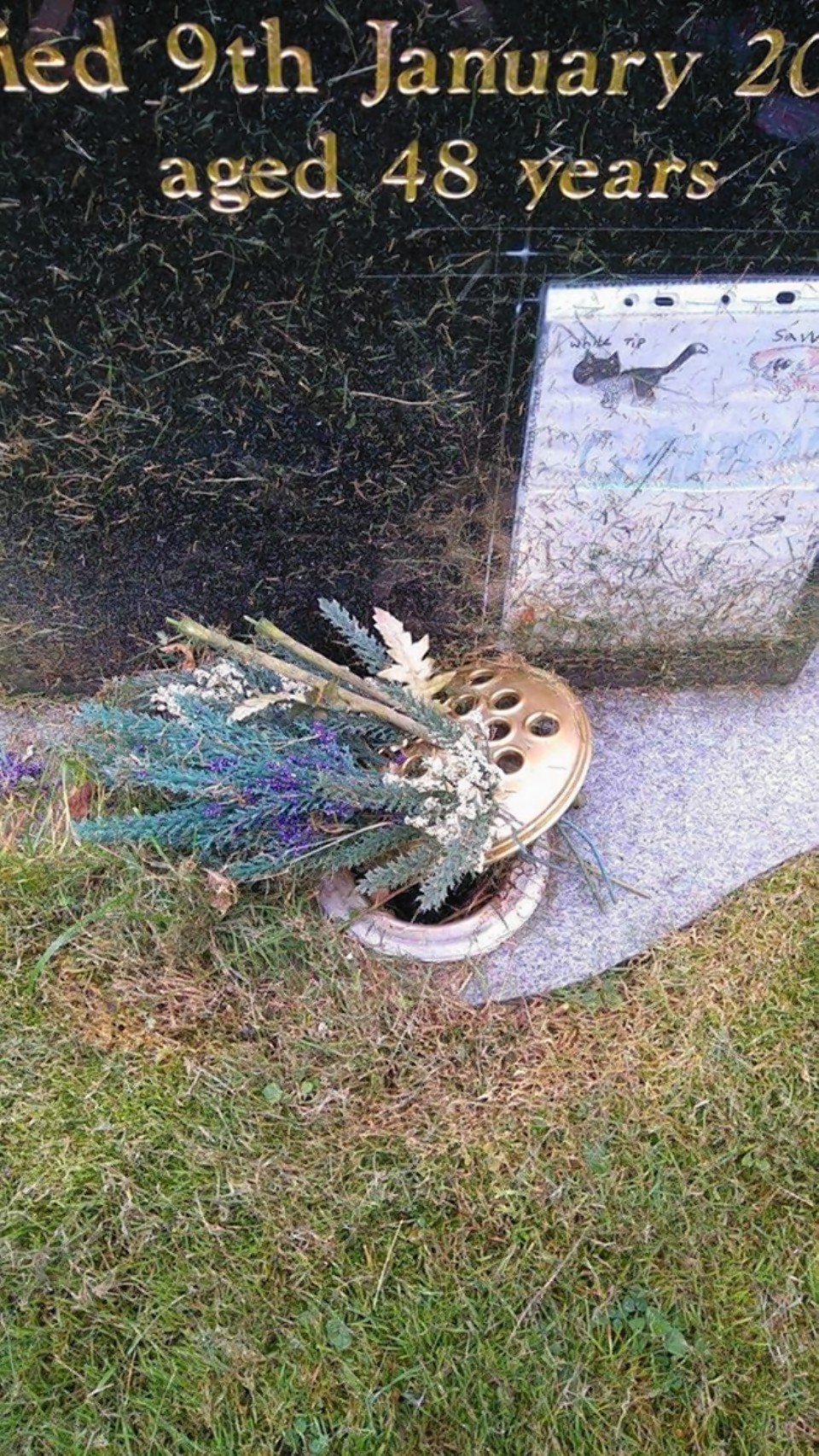 However, Mrs Dalziel had already done so after quickly buying flowers from Banchory's Raemoir Garden Centre.
The family was told they would be reimbursed for the cost, which was about £42.
However, Mrs Dalziel did not keep hold of the receipt.
She obtained a bank statement showing the transaction which took place at the garden centre in September, and also kept hold of the price tags of each flower.
Initially they were told this would be enough, but three months on from the incident she is yet to be reimbursed.
Mr Dalziel died on January 9, 2003, aged 48.
Last night Mrs Dalziel's daughter, Lynda Moonan, said her mother had been left "upset" by the situation.
She added: "They have accepted the blame, but after I don't know how many phone calls, e-mails of pictures, the receipt from our bank statements and receipts of invoices for the flowers we haven't had anything. Mum is in a bad state.
"It cost £40-odd and they have not even bothered to reply. We are trying all the time.
"They admitted they had done it. It was plastic flowers in the middle of the pot. They had been there for a while.
"They admitted they are wrong but we are chasing them to get an answer.
"We have got a receipt from the bank saying these came off at Raemoir Garden Centre on September 12.
"Mum was upset. We have had to do all the chasing. We are not happy we have done all the chasing to get a response."
The council's head of roads, landscape services and waste management, Philip McKay, said: "This was an unfortunate incident which occurred as the team members were trying to maintain the general appearance of the area around the lairs.
"We fully appreciate the distress that this may have caused, and have apologised to the family.
"Unfortunately the issue has only become protracted due to a lack of clarity on our part over whether the family was seeking replacement or reimbursement of the damaged items.
"Our officers will contact the family again to bring the matter to a conclusion."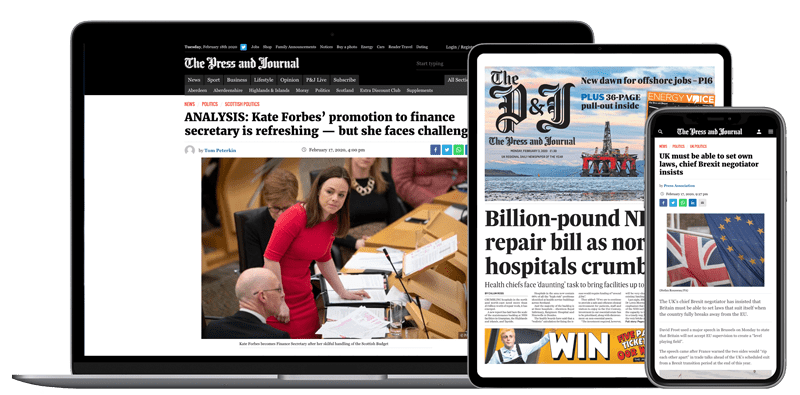 Help support quality local journalism … become a digital subscriber to The Press and Journal
For as little as £5.99 a month you can access all of our content, including Premium articles.
Subscribe