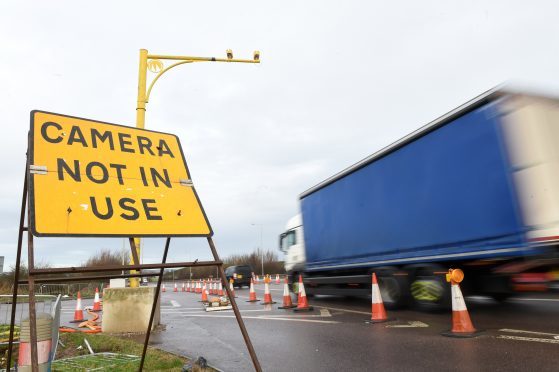 Average speed cameras will go live on one of the north-east's busiest commuter routes next week.
The 50mph limit on the A90 Aberdeen to Dundee road at Charleston has been in place for months, and will now be enforced once the cameras come into operation.
Last night, Transport Scotland said the switch-on had been delayed after thieves stole a generator from the project site at Marywell, next to the Charleston slip-road.
The cameras are being rolled out to protect Aberdeen bypass workers from speeding motorists, and are already operation at the other side of the bypass, at Balmedie.
At a meeting with North Kincardine Rural Community Council this week, AWPR representatives gave the public an update on the project and advised of the imminent camera switch-on.
They revealed the traffic-calming measures had been delayed after a generator worth more than £10,000 equipment was stolen from the project site at Marywell overnight on January 10.
Police are still investigating the theft.
Councillor Ian Mollison, who attended the meeting, said yesterday: "Average speed cameras were erected late last year and have been undergoing calibration and verification. That process is complete, but introduction of the cameras has been affected by the theft of a generator.
"It will be most welcome to get them operating and will stop some people zooming along at 70mph. I have heard of several near misses at the Wellington Road slip-road – it is still a big concern.
"One suggestion being considered is having single line traffic on the A90 southbound to allow traffic to merge from Wellington Road safely."
A Transport Scotland spokesman confirmed the cameras are going live next week "at some point", but could not give a specific date, adding: "Road users and the local community will be informed in advance of them becoming operational, via the display signs."
"The cameras enhance the safety of road workers on the A90 at Charleston who are now working in close proximity to road users in this area, additional safety measures are necessary."
Once installed, cameras are expected to stay in place until the works at Charleston are complete and the reduced temporary speed limit is removed.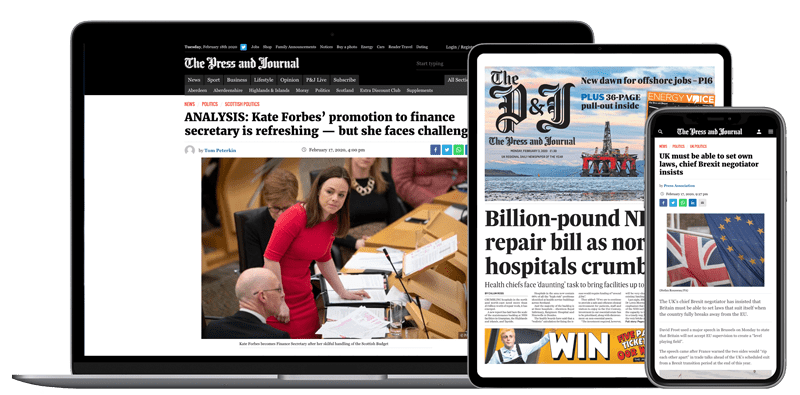 Help support quality local journalism … become a digital subscriber to The Press and Journal
For as little as £5.99 a month you can access all of our content, including Premium articles.
Subscribe