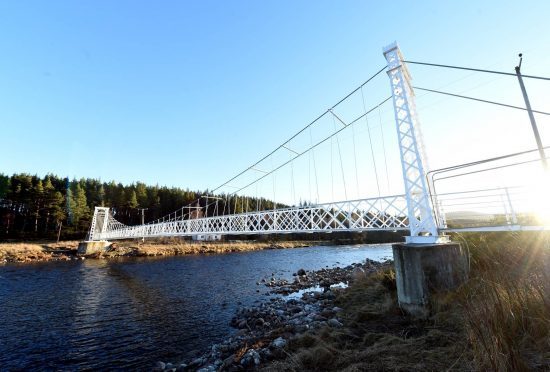 Plans have been lodged to safeguard a historic River Dee crossing battered by the worst flooding to hit the north-east in living memory.
Aberdeenshire Council has started work on proposals to prevent members of the public taking to the damaged Pollhollick Footbridge at Bridge of Gairn, near Ballater, following "public safety" concerns.
The B-listed structure was destroyed when Storm Frank hit the north-east, with melting snow and incessant rainfall causing the Dee to burst its banks.
The ensuing deluge left 307 homes and 60 businesses in Ballater devastated on December 30, 2015.
Polhollick Footbridge – which dates back to 1892 and forms part of the Seven Bridges Walk – had only recently been reopened to the public, in October 2015, following a £420,000 upgrade.
After a recent inspection, the council highlighted several "public safety" issues.
It has now lodged a planning application to remove the south steps to the footbridge, which are still covered with debris left by the floods.
The local authority is also seeking to fill in a hole formed by scour, which is beginning to "undermine" one of the bridge's abutments.
A council spokeswoman said: "Following the floods earlier this year the bridge was left damaged such that it is unsafe to use.
"Temporary fencing and warning signs were erected at both ends of the bridge to prevent access, however the fencing has repeatedly been moved by persons attempting to access the bridge.
"At the south end of the bridge it has proved difficult to make the fencing more secure due to the combination of the damaged steps, tree debris and a hole scoured out during the spates which are all obstructing improvements to the fencing.
"The scour hole is also very slightly undermining a foundation of the bridge which though not a cause for concern at present could become worse and potentially affect the structural integrity of the foundations in any possible future spate.
"The decision was therefore taken to remove the steps and debris and to fill the scour hole, thus allowing us to better secure against unauthorised access and to protect the foundations."
Last month, council chief executive Jim Savege said the damage to the Polhollick and neighbouring Cambus O'May footbridges would cost the local authority at least £1.5million to repair.
A separate planning application has been lodged for the full repair of Polhollick Footbridge, although no decision has been made on the scheme.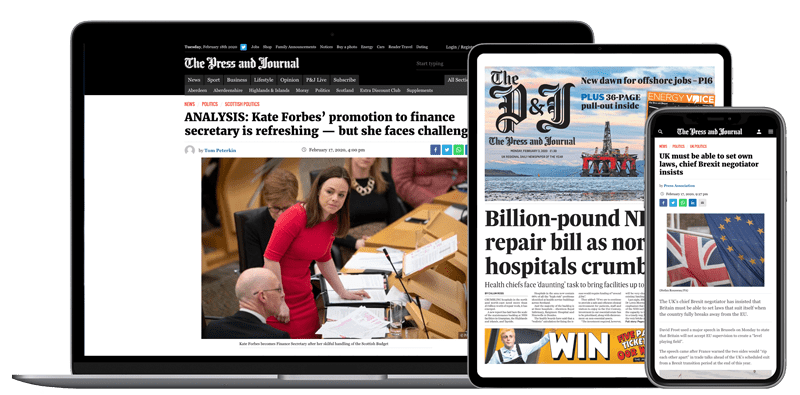 Help support quality local journalism … become a digital subscriber to The Press and Journal
For as little as £5.99 a month you can access all of our content, including Premium articles.
Subscribe