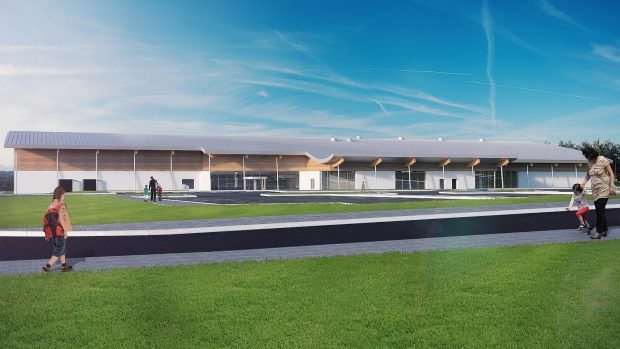 The name for a long-awaited £8.5million sports facility in Banchory has been formally approved.
Aberdeenshire Council's Marr area committee yesterday unanimously agreed to name it Banchory Sports Village.
The local authority approved plans for the facility, which were in the pipeline for years, in December.
The council is spending £7.8million on the centre, but locals committed to raising an additional £700,000 for the "extras" – such as an additional lane in the pool and another squash and sports court.
Throughout the past two years, they have tirelessly raised cash and supported events to ensure the sports village will have the very best facilities.
The Banchory Sports Village Trust is now just £30,000 short of their overall goal.
Banchory and Mid Deeside councillor, Jill Webster, said: "The project is moving on apace and the naming of the facility is another step forward in the process.
"We were delighted to name the facility Banchory Sports Village in recognition of the huge efforts of the Banchory Sports Village Trust in enabling the delivery of the project through their fundraising, and working in partnership with the council to make the project a reality."
It is hoped construction can start next summer, paving the way for the centre to open as soon as 2018.