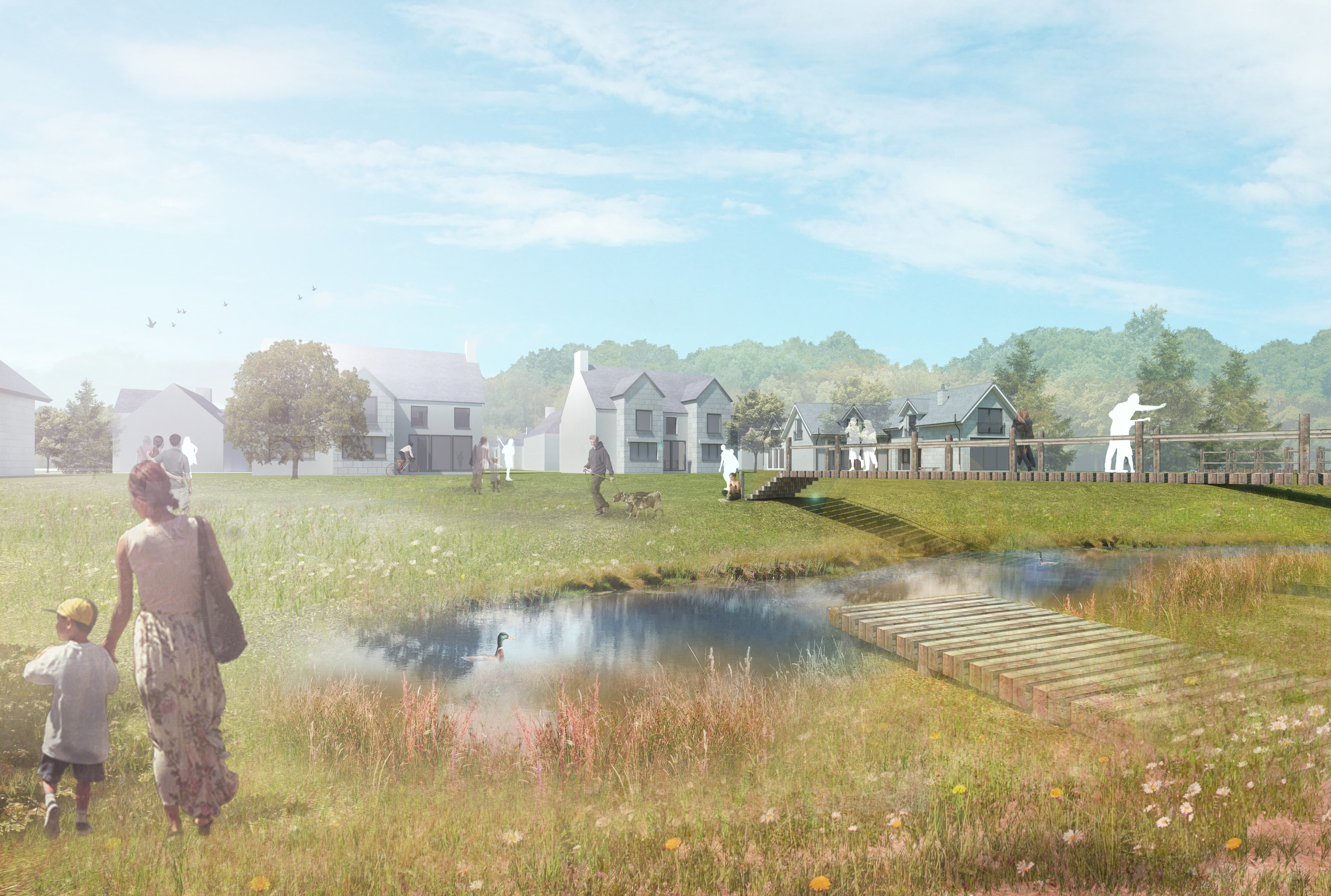 A multimillion-pound development on the banks of the River Dee has been dropped – after the Scottish Government ruled it "inappropriate".
Chap Group has withdrawn its planning application for the 1,500-home Kincluny Village, on the site of the former Park Quarry, south of Drumoak.
The news follows the Scottish Government's response to Aberdeenshire Council's proposed 2016 local development plan (LDP), with senior planners concluding that housing was not required in the area.
However, last night the developers refused to discard the prospect of returning with a fresh planning application in the future.
The proposals also included a business park, town centre, leisure and community facilities.
However they met with a wave of objections from locals. And last night, Crathes, Drumoak and Durris Community Council spokesman, David Reaich, said: "This development was overwhelmingly objected to by the local and surrounding communities.
"They felt that not only was it not needed, but that the site was wholly unsuitable for any housing development due to safety concerns regarding flooding, proximity to the River Dee and inadequate road infrastructure both on the B9077 and the unsuitability of the historic Park Bridge to provide access to the A93.
"The fact the Scottish Government's review of the latest LDP does not see any need for this development here or at any time in the future, confirms the overall plan for our area and gives the message one-off speculative developments should not be approved."
The Directorate for Planning and Environmental Appeals said the plans did not fall within an area "where development is expected", was "contrary" to the LDP and was located in a place where "the road network was already congested".
Joint managing director at Chap Group, Douglas Thomson, said withdrawing the plans had been "extremely disappointing", adding there was a "growing and urgent demand for family houses" not being met in Aberdeenshire.
He added: "Whilst there are no technical constraints to the delivery of Kincluny, we acknowledge the Scottish Government Reporter's conclusions into the examination of the LDP, particularly where they advise that sufficient housing land supply has been allocated.
"We do though still firmly believe the Kincluny proposals represent a real opportunity to regenerate a brownfield site in Deeside."