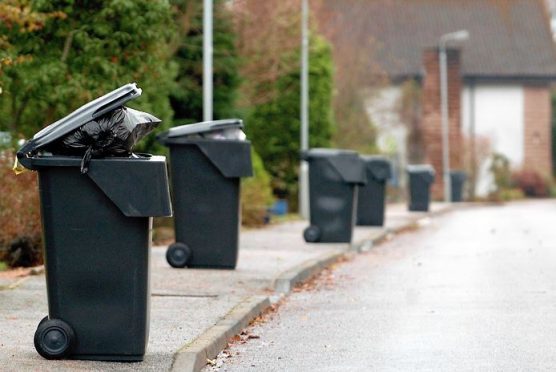 Aberdeenshire Council has adopted a one-price-fits-all policy for refuse collection.
An anomaly which saw some parts of Aberdeenshire being charged for a wheelie bins whilst others received them free has been dumped.
Householders across the north-east will now have a universal bin charge policy after councillors on the infrastructure services committee yesterday agreed to a set price for new or replacement bins.
The authority agreed to apply a delivery charge of £30, with the bin itself being free.
Recycling bins and food waste bins will remain free, along with biodegradable bags.
The council should net an extra £22,792 of income once the charging is implemented and the change means they will regain ownership of all bins provided.
Head of infrastructure services, Stephen Archer, argued ownership was important because it allowed "greater control" and would encourage the "one bin" policy.
Mr Archer's report stated: "It will discourage householders from purchasing bins from other sources, leading to incompatibilities with our lifting equipment."
The council currently provides about 3,000 bins every year as replacements for old, damaged and lost items.
Chair of the infrastructure committee, David Aitchison, added: "It seems like a sensible approach to me."