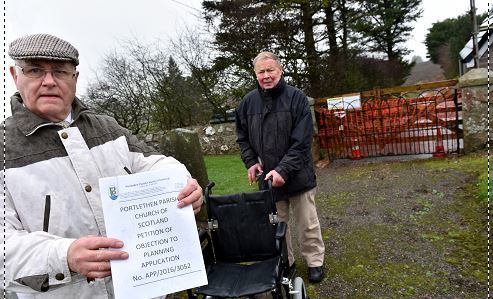 An Aberdeenshire village churchyard is at the centre of a row about a 150 year-old right of way.
Roy Kemp, who owns Kirk Croft, in Portlethen, was granted retrospective planning permission for a garage extension last month. His property is adjacent to Portlethen Church.
The ongoing building works mean scaffolding was erected on an access track which is owned by Kirk Croft, but joins onto the rear of the church graveyard.
For safety reasons, this track has been closed off and the gate from the Kirk Croft side has been locked.
But now Portlethen Community Council member Paul Melling has started a petition objecting to the closure of the access gate and the building of stairs on the Kirk Croft land because they are "deliberately" obstructing the access to the historical graveyard.
Mr Melling said: "This gated entrance to the church goes back to when it was opened in 1843. I have been approached by other residents who are concerned about the historical right of access being deliberately obstructed.
"With the steps being built now, it means wheel chairs can't get in that way anymore – I just would like to see a change of design of the steps to allow disabled access."
However, minister Rev John Watson said last night that he did not know of anyone using the blocked gate other than for grass-cutting machinery. He said: "There is full disabled access to the front of the building – my wife is disabled, so I would know.
"In the years that I have been there, no one has used that gate in my knowledge, with a wheelchair.
"I think it is a situation that we need to end amicably, we are a friendly church – not antagonistic."
Mr Kemp insisted last night the closure of the route was only temporary for safety reasons.
"I'm now getting on with the building works and am hoping that the path will be open again in spring.
"My family have lived on this site since 1911 and donated a considerable amount of land to the church for the church hall and war memorial."
Councillor Alison Evison, who is aware of the dispute, said: "I hope that the two parties can work together to move forward."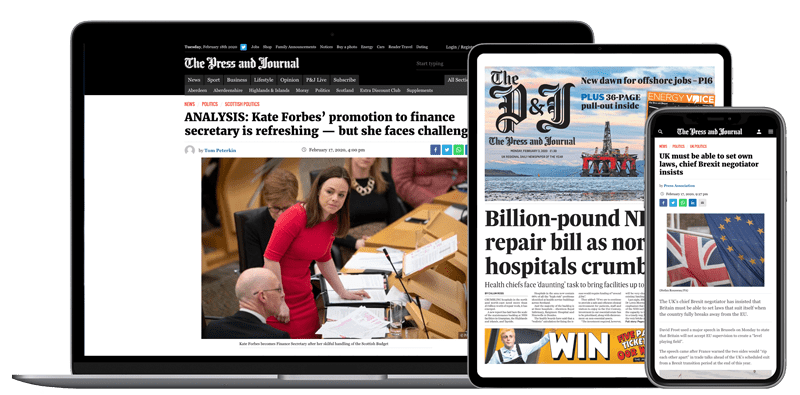 Help support quality local journalism … become a digital subscriber to The Press and Journal
For as little as £5.99 a month you can access all of our content, including Premium articles.
Subscribe