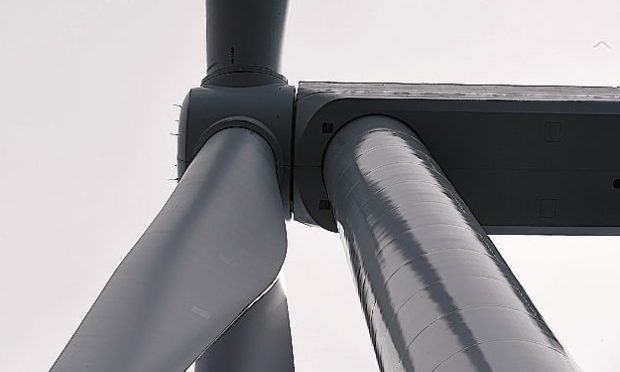 Plans to build a 261ft wind turbine near Auchenblae have been rejected – despite winning the support of 40 local residents.
Denside Renwalbles, of Turriff, wanted to build the mast at Denside, Auchenblae.
The proposals were first tabled last year, but were deferred for further discussion on noise impact before going to the Kincardine and Mearns area committee yesterday.
Planning officers recommended members refuse the project on the basis that "clear information" was not provided on noise criteria.
However, 40 people had supported the turbine, arguing it would have been in an appropriate area and of the correct size.
Yet in the report, planning officers tell the committee: "The development is subject to an outstanding consultee objection from infrastructure services (environmental health) on the basis that clear information has not been provided which supports compliance with appropriately derived noise criteria.
"Further it has not been demonstrated that the development would not result in loss of amenity to neighbouring properties by virtue of likely noise levels from the proposed turbine."
Yesterday, Councillor Bill Howatson said: "It has been clearly articulated what the issue is, but 17 people have said they would be affected by the noise."
The committee also considered another turbine application, this time for a 283ft mast at Cantlayhills, Bridge of Muchalls.
Edinburgh-based Locogen already has consent for a turbine, but want to build a taller alternative model which would have "associated benefits".
Members approved the application, prompting independent Mearns councillor Dave Stewart to speak out.
He said: "It makes no sense – the other one must make the same amount of noise, how can they have such different outcomes?"