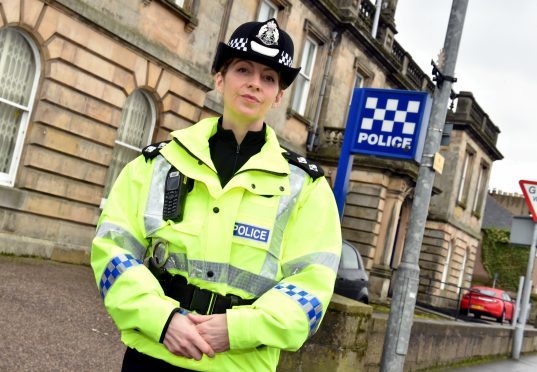 The new inspector for Kincardine and Mearns has vowed to target violent crime and domestic abuse, while strengthening ties with communities big and small.
Inspector, Sheila McDerment, will be bringing her 19 years of experience into play as she moves up the ladder in Stonehaven.
Previously part of the National Rape Task Force, Insp McDerment has overseen a number of complex and particularly sensitive inquiries across the country and has also worked with the family protection unit in Aberdeen.
Yesterday, she said she would use that experience to help vulnerable residents who have been targeted by thieves and antisocial behaviour.
Insp McDerment described south Aberdeenshire as a "safe place" to live, adding: "It's an exciting time to arrive with the nights getting lighter and summer approaching.
"I am committed to working with the local communities and I particularly want to target violent crime, including domestic abuse, and to target those committing acquisitive crimes, particularly against the more vulnerable members of our communities.
"I will also be looking to address antisocial behaviour issues and will be working closely with the local roads policing team to promote road safety. I want to send out a clear message to offenders that behaviour that impacts negatively on our communities will be dealt with robustly."
Insp McDerment joined the force in 1998 and was first posted to Elgin, before moving to Aberdeen. She has worked in a number of roles throughout the north-east, including some time in the CID as a detective.
Chief Inspector Murray Main, area commander, said: "I am delighted to welcome Insp McDerment to Stonehaven and I am very much looking forward to working with her. Sheila has enjoyed a varied police career and I am sure this will benefit the communities in this area."