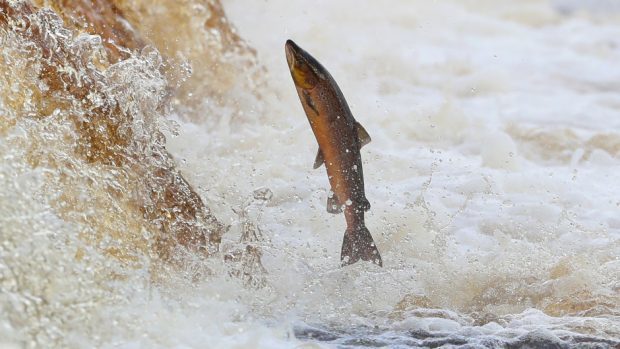 Dozens of people will gather this weekend for the official opening of the River Don salmon season.
The traditional piper-led procession will start at the Kintore Arms in Inverurie on Saturday and make its way down to the river bank at Port Elphinstone.
Provost Hamish Vernal will officially toast the river with a dram – the pouring of whisky into the river is a symbolic gesture to keep the salmon "in good health".
And Jim Kerr from the River Don trust expressed optimism about 2017, when he said: "We are seeing plenty of fresh fish already in the last two weeks, so we are hoping for a good year.
"We have seen lots of fish running over the weir at Stoneywood."
Organised by the Inverurie Angling Association, the procession will be led by their president, Steve Corsar, and will also include the Rev Ewan Glen who will bless the river and Stewart Watson, a local poet and historian who will give a toast to the river.
The Don District Fishery Board will be represented by river superintendent, Edwin Third, and bailiffs, Mr Kerr and Martin Webster.
Marcus Davidson of the Inverurie Pipe Band will lead the march and Ralph Green Jnr will make the first cast.
Aberdeen and District catch figures for salmon in 2016 were well below average at 105, with overall totals for the area's rivers ending slightly under the average for the last five years.
Anyone wishing to attend should arrive at the Kintore Arms by 9.30am.