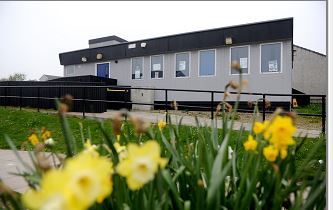 Young people accused of deliberately "frightening" a librarian have been warned they will be reported to police if their behaviour continues.
Aberdeenshire city council responded it operated a "zero tolerance" policy towards abuse of its staff after reports of a campaign of intimidation in Newtonhill.
Carol Mitchell, network librarian for Portlethen and Newtonhill, highlighted the issue in a message on a village social media site.
It stated: "I'm unhappy to report there seems to be an increased incidence of our young folk hanging around the library with the sole intention of frightening and upsetting the senior library assistant who mans the library [on a lone basis].
"Can you please be aware Aberdeenshire Council has a zero tolerance policy when it comes to this type of behaviour.
"The guidance we've been given is to contact the police immediately and that's what will be happening from now on.
"If you think your child may be involved, can I ask you to please alert them to this – and the upset they are causing a valued member of my team and your community."
The post sparked heated exchanges after young people blamed the behaviour on a lack of activities for teenagers in the village.
It is due to be discussed when the Newtonhill Village Association committee meets next month.
John Harding, the council's head of lifelong learning and leisure, said: "Libraries staff provide a much-valued service to their community and we will never ask them to endure abusive behaviour.
"Staff have access to the personal mobile phones of senior managers at all times and if appropriate, staff are encouraged to phone the police immediately."