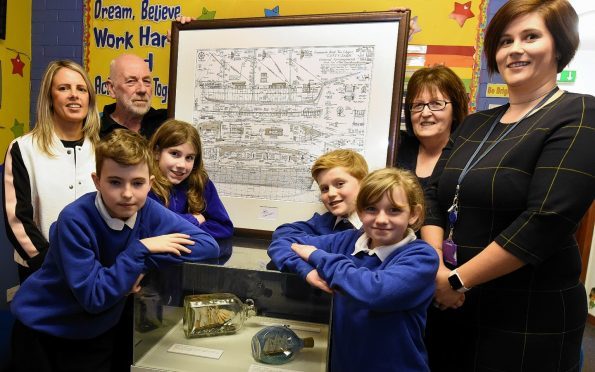 An original ship's bolt from the Cutty Sark has been presented to the home village of the famous clipper's designer.
Hercules Linton, who drew up the plans for the 1869 vessel, is buried in the old kirkyard of Inverbervie.
A Historic Scotland plaque marking his contribution was unveiled at the grave by Jessica Lewis, curator of the Cutty Sark at Greenwich, one of London's top tourist attractions.
And at a celebratory dinner she presented an original bolt – which held the woodwork to the metal frame of the hull – to Mearns Heritage director, Dave Ramsay.
It will be displayed in the Maggie Law Maritime Museum, in Gourdon as part of the Museum's Cutty Sark gallery.
Among those attending the ceremony was Marion Lapper from Dublin, a direct descendant of Mr Linton.
Aberdeenshire Council Provost Hamish Vernal and Lord Lieutenant of Kincardineshire Carol Kinghorn were also there.
Frank Ferguson of Arbroath Burns Club gave an impressive rendition of Tam o' Shanter, with great accent on the verse with the words "Weel done Cutty Sark" to link the ship and Robert Burns.
William Burnes, the father of Scotland's national poet, was born at Clochnahill, only a few miles from Inverbervie.
Mr Ramsay said: "It was a pleasure and a great privilege to hear Jessica Lewis weave together the Cutty Sark, Hercules Linton and Inverbervie connections, from her informed perspective of curator at Cutty Sark Greenwich".
He added: "This was a huge surprise to me, to be gifted a tremendously authentic and important exhibit, as this is the only piece of Cutty Sark ever to return to Scotland since her launch at Dumbarton in 1869. It is a major success and responsibility, for the museum to have such a prized exhibit."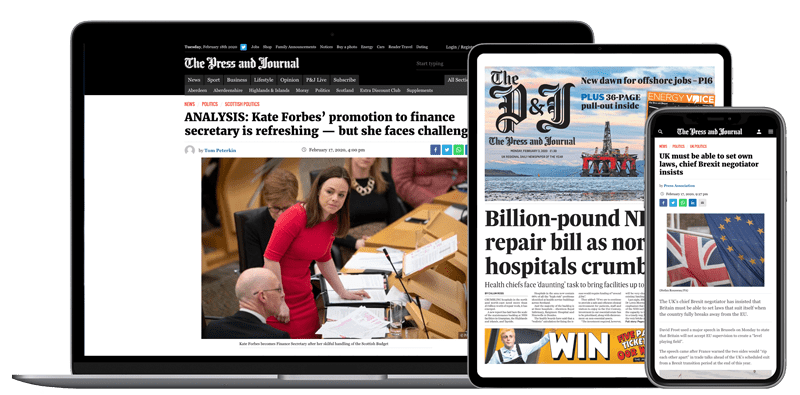 Help support quality local journalism … become a digital subscriber to The Press and Journal
For as little as £5.99 a month you can access all of our content, including Premium articles.
Subscribe