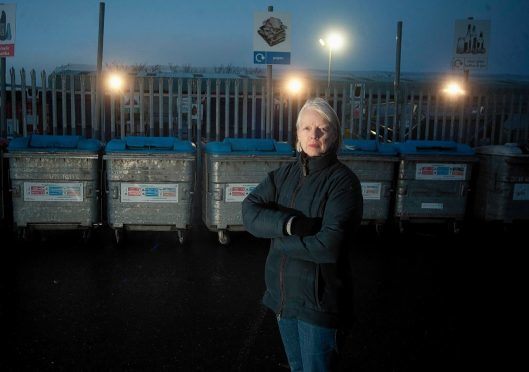 Binmen could be forced to travel an extra 20 miles to start their shifts because of a local authority cost-cutting drive.
Aberdeenshire Council hopes to save £200,000 by re-routing collections away from its Huntly depot.
A team of 10 men operating from the Steven Road site would have to travel 21 miles to Banff or 23-miles to Inverurie instead.
The local authority is in talks have six of its Huntly crew work from Inverurie and a further four operate from Banff.
Under the changes two of Huntly's three bin lorries could be mothballed, and one sent to Banff.
One refuse service insider, who did not wish to be named, said the £200,000 worth of savings highlighted were "exaggerated".
He added that forcing employees to make a 40-mile round trip to work was against the council's own targets to cut carbon emissions.
He said: "The majority don't want to be moved. Huntly is desperately needing jobs. They could take 10 jobs away, out of this town. It is affecting people's lives."
He also alleged that staff had been told, if they didn't agree, they would be considered "resigned".
Under the changes, collections in Huntly and much of the surrounding area will be carried out by crews from Banff, with Alford and Insch covered from Inverurie.
Local councillors raised their concerns directly to the council's head of infrastructure services Stephen Archer earlier this week.
Conservative member for Huntly, Strathbogie and the Howe of Alford, and Marr area committee chairwoman, Moira Ingelby said: "I emphasised the possibility of losing 10 jobs from Huntly was a serious matter, particularly in the current economic climate and I asked whether there was any possibility of a compromise being reached.
"The general efficiency of the proposals was also questioned.
"The proposed relocation of the Huntly bin lorries and the realignment of the routes is potentially a very worrying situation for Huntly and many Huntly residents are understandably very concerned."
The council's collections and street cleansing team manager Andy Sheridan said: "We have been undertaking consultation with staff and unions on a proposal to relocate waste collection routes out of Huntly depot as part of making recycling and waste collection routes more efficient and to also help reduce our carbon footprint.
"There no job losses as part of the proposal and local residents should notice no reduction in service, while the council will be able to make considerable savings by optimising collection routes."
Last night, local politicians said a "more transparent and robust calculation" of the proposed changes to collections should be carried out.
Tory member for Huntly, Strathbogie and the Howe of Alford, Margo Stewart, said: "Several of the estimates and facts put forward are disputed by constituents who have contacted me recently.
"I am of the opinion that a more transparent and robust calculation should be carried out, both of the financial and carbon efficiencies, and presented to all stakeholders before further steps are taken."
SNP councillor for the area, Gwyneth Petrie, added: "Myself and my ward colleagues met with the director of infrastructure services (Stephen Archer) to raise the concerns raised with us by constituents about the [planned] move.
"He listened to everything we had to say. The consultation (on the changes) only closed in the last few days.
"We were reassured they would take our comments on board. No decision has been made yet."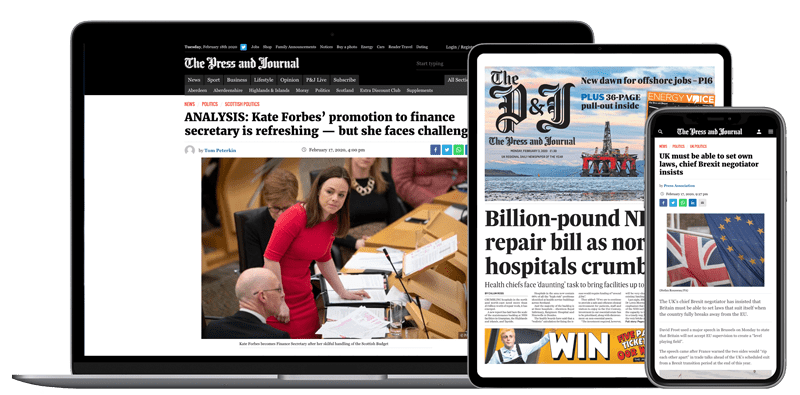 Help support quality local journalism … become a digital subscriber to The Press and Journal
For as little as £5.99 a month you can access all of our content, including Premium articles.
Subscribe