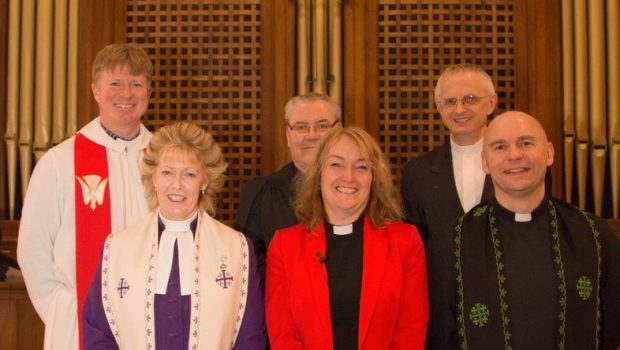 A former actress, who has performed across the globe, has been ordained as the new minister of a Garioch kirk.
Reverend Rhona Cathcart said she hopes to bring "creativity, energy and a listening ear" to her role as she takes the reins at Inverurie West Church.
The Canada-born mother-of-two, 55, said she was inspired to take up the post after being made to feel "exceedingly welcome" during a visit.
Mrs Cathcart started her career as a jobbing actress and appeared in theatre productions all across the world.
She has held a variety of roles since, including a stint as a drama teacher and, more recently, working for Strathclyde Police's communications department.
Mrs Cathcart hopes to offer support to families affected by the downturn in the oil and gas industry, and to reach out to young people and immigrants adapting to life in the area.
The West Church congregation is 633 members strong.
Mrs Cathcart added: "The Inverurie West tag line is 'A church in the heart of the community, with the community at its heart' and you can feel the truth of it in the way the space is used and generously shared.
"It is a fantastic place to grow in the faith and one which has produced many ministers.
"It's the chance to be doing the work that I believe God has called me to do, which makes me feel most fortunate."
She added: "It's a huge privilege to be invited into people's lives and be trusted to speak the name of God to them.
"It's not an easy job – and you need people to keep you accountable for the sin of believing it all depends on you – but it's an immensely rewarding one."