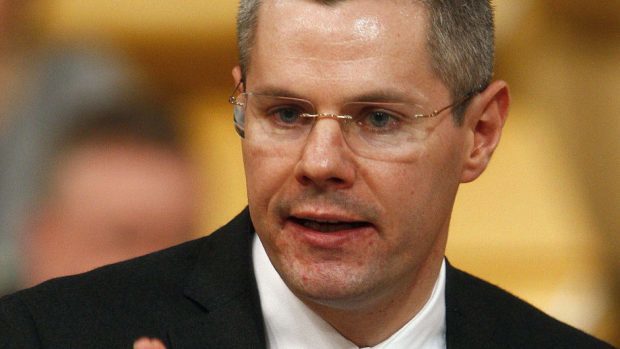 Opposition councillors have claimed the north-east has been "short changed" in the business rates fiasco and are calling on the finance minister to hand back £23million.
Aberdeenshire councillors met at Woodhill House yesterday to approve a £3million rates relief package for the north-east firms worst hit by the recent rises.
But opposition Alliance group leader Jim Gifford stood up and called on the Scottish Government to step in.
"Businesses large and small, from Banff to Ballater, have been affected by this and have made their voices clear," the Conservative councillor said.
"The solution doesn't sit here – it sits down in Holyrood."
Mr Gifford said the local authority will collect £116million of business rates over the next year, but is only being handed back £93million in the local government settlement.
The revelation comes despite repeated assurances from Finance Secretary Derek Mackay that all money levied in Aberdeenshire will be spent there.
Mr Gifford added: "I have a question I would like Mr Mackay to answer – where has our £23million gone?"
Inverurie councillor Colin Clark also demanded that the government hand back the "missing millions".
He said: "It's the sweat of Aberdeenshire businesses that has raised this £23million, the hard work and productivity of employees that has paid for this £23million, it's their jobs, their businesses that are paying for this £23million – it will not be siphoned off elsewhere."
SNP council co-leader Richard Thomson accused the opposition of oversimplifying hugely "complex" local government finances, but did not oppose the Alliance motion.
He added that the £3million rates relief package proposed by the administration – which was agreed yesterday – is the most "generous" of any council in the UK.
However councillors unanimously backed Mr Gifford's amendment calling for council chief executive Jim Gifford to ask Mr Mackay to guarantee extra £23million of rates receipts will remain in the north-east.
Last night the finance secretary responded, saying: "Each local authority retains every penny of business rates it collects.
"Aberdeenshire Council is therefore guaranteed to keep every penny of business rates income collected in 2017-18. This will be supplemented by general revenue grant to ensure the council receives its full share of the local government finance settlement, which is guaranteed each year by the Scottish Government."