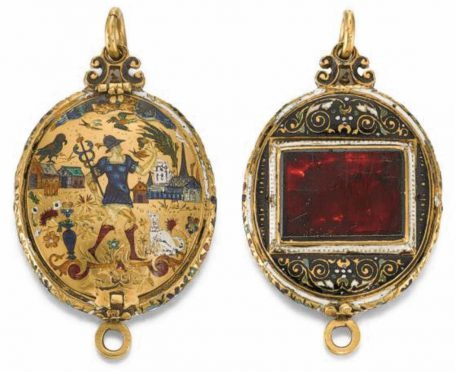 An ornate north-east pendant which is believed to protect its wearer from both lightning and the plague has sold at auction for more than £230,000.
Some 400 items from Fettercairn House – home to the Forbeses of Pitsligo for generations – were put on sale in London yesterday.
The Fettercairn Jewel, a gold and enamel locket pendant dating back to the late 16th century and features a faceted jacinth stone, was thought to protect the wearer from lightning and the plague.
It sold for £236,750 at Sotheby's yesterday. It value was initially estimated to be between £30,000 to £50,000.
North-east MP Eilidh Whiteford has revealed the treasures from the Aberdeenshire estate could be protected from export out of the UK following the auction.
She previously warned it would be a great loss to Scotland if the treasures of Fettercairn House were lost.
The SNP politician said concerned constituents had prompted her to contact the chairman of the government committee which considers the export of art and objects of "cultural interest".
In response, the committee has confirmed any bid to take items out of the UK would need to gain a licence and could ultimately be objected to by the culture, media and sport secretary.
The response also noted that an expert adviser would consider the importance of the items not just to the UK as a whole, but to Scotland and specifically the north-east.
Last night Mrs Whiteford said: "It is promising to note necessary steps could be taken to protect these items of historical significance and value to the north-east. It would truly be a loss if these items were lost to the nation."
She said it was "positive" to hear the committee would follow applications to export the treasures around the world.
The MP added: "Lord Pitsligo was one of the most important Jacobites in Scottish history, and, as such, these items are steeped in history.
"He hailed from Rosehearty, in my constituency, and the ruins of the Pitsligo Castle already have protected status and an active group of local custodians."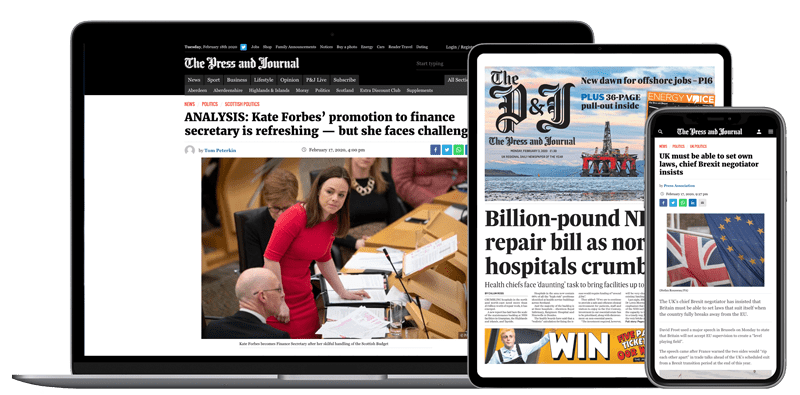 Help support quality local journalism … become a digital subscriber to The Press and Journal
For as little as £5.99 a month you can access all of our content, including Premium articles.
Subscribe