A historic north-east treasure's future in its home country has been secured after being bought for more than £230,000 at an auction.
National Museums Scotland announced yesterday it had acquired the 16th-century Fettercairn Jewel at Sotheby's in London on Tuesday.
It was one of some 400 items from Fettercairn House – home to the Forbeses of Pitsligo, one of the most prominent families of the 1500s – that was put on sale at the auction.
The oval-shaped gold and enamel locket pendant is made up of a faceted jacinth stone, which is believed to protect its wearer from both lightning and the plague.
It would have been worn on a chain and possibly had a pearl or precious stone dangling beneath it.
It sold for £236,750 at Sotheby's despite an initial estimated value of between just £30,000 and £50,000.
Last night, National Museums Scotland said the jewel was "key to the wider culture of the Scottish Renaissance".
The pedant was purchased with donations from the Art Fund, the National Lottery and the National Museums Scotland Charitable Trust.
Locals had feared the jewel may be exported from the UK following the auction, and called for it to remain as close to home as possible.
It will be put on display at the National Museum of Scotland in Edinburgh.
Banff and Buchan SNP MP, Eilidh Whiteford, said: "It is fantastic to hear National Museums Scotland has been able to acquire the rare Fettercairn Jewel and ensure it stays within Scotland.
"There had been no certainty of its future at auction and I am delighted this item – of real historical value – does not face risk of export to another destination.
"I have no doubt it will attract many visitors when it goes on display."
NMS will now investigate potential links between the Jewel and the Scottish royal court and the artefact's potential links to the Darnley Jewel, which is now in the Royal Collection.
The organisation's principal curator for Scottish history and archaeology, David Forsyth, said: "We are hugely grateful to the Art Fund and The National Lottery for making this important acquisition possible.
"The Fettercairn Jewel is a rare and outstanding piece of Scottish renaissance jewellery. The purchase of this piece will significantly enhance the national collections and present new insights into the magnificence of the renaissance in Scotland."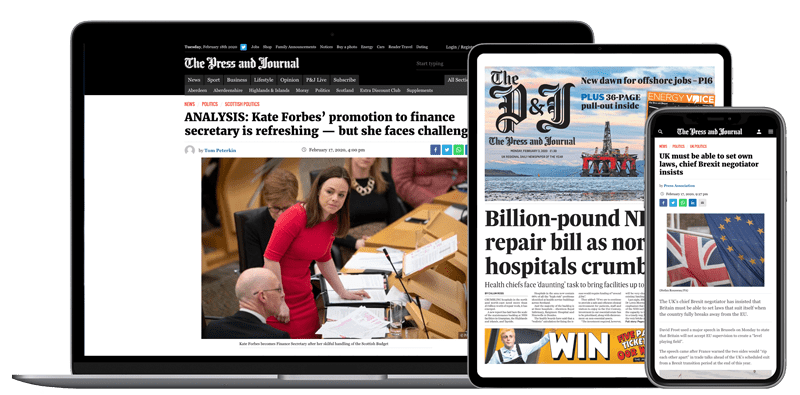 Help support quality local journalism … become a digital subscriber to The Press and Journal
For as little as £5.99 a month you can access all of our content, including Premium articles.
Subscribe