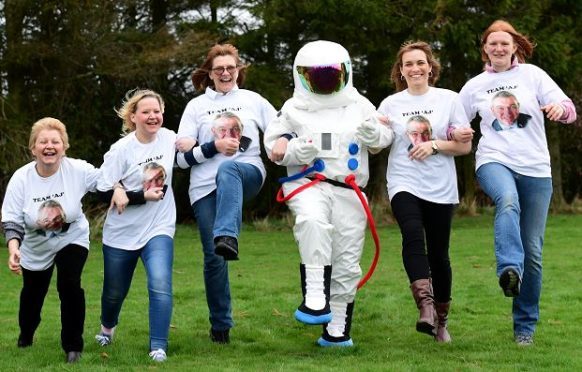 The widow of a respected north-east MSP has told of his battle with bowel cancer, which claimed his life only six weeks after his diagnosis.
Linda Johnston, the wife of Conservative politician Alex, said his death on December 7 last year came only shortly after he had complained of a "niggle".
And now Mrs Johnstone, daughter Christine Watson and three of their friends are raising thousands of pounds in the hopes of increasing awareness of the disease.
"Team AJ" is taking part in nighttime 10k, the Moontrose Night Walk, in aid of Cancer Research UK.
Mrs Johnstone said her husband had shown none of the usual symptoms of the illness, adding he had taken part in annual bowel screenings.
The 56-year-old said she remembers him complaining of a "niggle" last September, adding: "He went to the doctor and was told it was probably his gall bladder or gall stones.
"But a couple of weeks later, on October 18, I came home from work to find him doubled over in pain.
"He went to hospital – and we thought then he would be getting the gall bladder out – but by October 26 after having more scans – it was found that he had a tumour in his bowel with secondary ones in his liver and lymphatic system.
"He died six weeks later on December 7."
Mr Johnstone was 55-years-old when he died. He was a farmer before being elected an MSP in 1999.
Mrs Johnstone has since searched their summer holiday photos, to try to find some evidence of her husband's hidden illness.
"Bowel cancer is one of those silent killers – Alex had absolutely no idea that he had this at all – he had no symptoms", she added.
"The speed this got him at, it was very fast. I couldn't see anything at all – there was no indication to say that he was unwell at all.
"I know everybody's story is different, but I have spoken to a few folk since then and a lot of them have only lasted a few months after diagnosis."
She said: "People can be embarrassed by anything related to their bowels, but I tell them, don't be frightened or bashful – you have to go and see about it."
Team AJ has so far raised £2,310 for Cancer Research UK as part of their fundraising efforts so far.
To donate to Team AJ visit: https://www.justgiving.com/fundraising/AlexJohnstone61
The walk begins on Saturday, April 29 at 10pm from the Park Hotel in Montrose.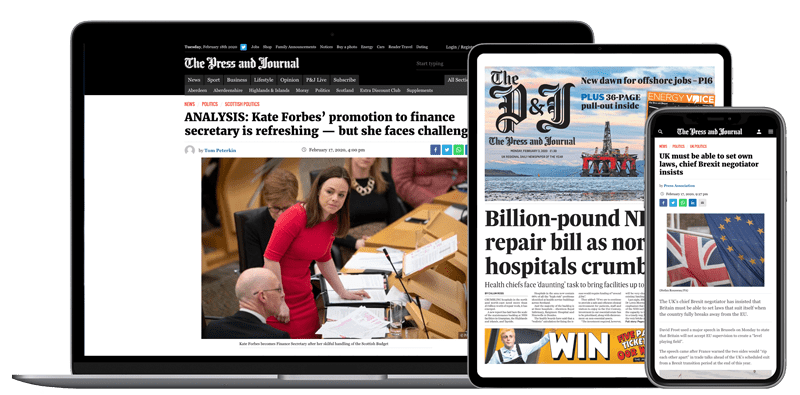 Help support quality local journalism … become a digital subscriber to The Press and Journal
For as little as £5.99 a month you can access all of our content, including Premium articles.
Subscribe