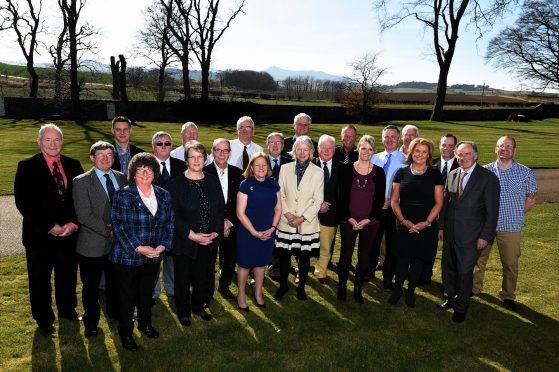 Aberdeenshire Council's Conservative group has pledged to deliver a world-class "gold standard" education for every child in the north-east if they are elected to power next month.
The party, which is currently in opposition in the chamber at Woodhill house, has announced education as the number one issue on its agenda going into the local authority election on May 4.
The group is fighting to build on a trio of recent by-election victories in Huntly, Inverurie and Banff. More Conservative candidates than ever before are contesting wards in Aberdeenshire, with 23 names on the ballot.
The manifesto, released yesterday, explains that the "gold standard" education will include raising attainment for all pupils as well as investing in school buildings and "reviewing" the curriculum for excellence.
Another two key promises are to cut the lengthy council house waiting list in Aberdeenshire – which stands at around 13,000 – with an "ambitious" construction programme, and an assurance taxes will be spent locally.
The Conservatives condemned the SNP government's bid to raise council tax in the region to fund education investment in the central belt. The government has since ditched the scheme.
Group leader Jim Gifford – who was the council leader until the Alliance coalition was unseated in an SNP-Labour coup in 2015 – said his party would contest each of Aberdeenshire's 19 wards.
"If we are able to form an administration, we would seek to put education and housing improvements at the forefront of our agenda for this area," the Mid-Formartine councillor said.
"It was the Scottish Conservatives who stood up to plans to raid north-east households of millions of pounds of council tax rises. The SNP were going to take that extra income to the central belt until we forced a u-turn from the government."
Mr Gifford added that residents in Aberdeenshire need an administration which will stand up to an "independence-obsessed" Holyrood and focus on local issues instead.
Finally the Conservative manifesto includes a commitment to setting council tax at "the lowest possible level".