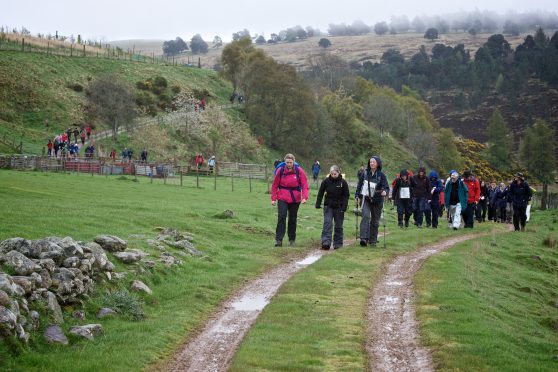 Walkers are preparing to take part in the sixth annual Slow Marathon this weekend.
The walk, organised by community arts group Deveron Projects, will take place on Saturday.
Those taking part will trek 26 miles beginning near the Corren Hills and finish up in Huntly.
Deveron Projects artist in residence, Andrea Geile, who designed the route and theme of the walk "energised landscape" said: "Through my Deveron Projects residency I am examining places of energy, innate or man-made, real or perceived.
"The project was conceived to encourage specialists as well as the wider public who are interested in the outdoors, to take an active role in shaping Scotland's energy future and increase liveability for communities."
The event was first started in 2012 by Ethiopian artist Mihret Kebede who managed to assemble 225 locals to walk a total distance of 5,580 miles, which was the distance between her hometown of Addis and Huntly.
Since then the event has followed routes inspired by various artists and musicians, all convening at Huntly.
Registration for this year's event begins at 7pm on Friday at the Gordon Arms Hotel in Huntly.