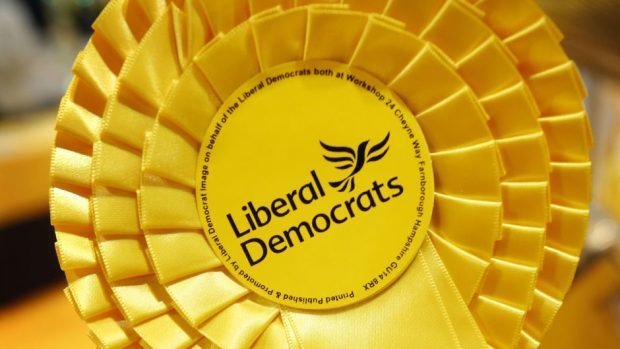 Aberdeenshire Council's Liberal Democrat group has pledged to increase spending on mental health services in the region ahead of the local government election in May.
The group, which is currently part of the opposition Alliance coalition, has unveiled detailed proposals of how a Liberal Democrat administration would "put Aberdeenshire first" over the next five years.
Earlier this year the group tried to earmark cash in the authority's budget for mental health services, a move which did not find support in the chamber at Woodhill House.
Now the Liberal Democrat manifesto includes a promise to "continue to seek recognition" of the need for more mental health provision in the area, particularly for young people.
If elected, Liberal Democrat councillors have committed to working more closely with parents and carers to provide stable environments for young people as well as involving Aberdeenshire's youth forums in decision making.
Group leader Karen Clark said: "This party's priorities will be to put Aberdeenshire first, placing the needs of our communities foremost.
"One of our key priorities is to improve the provision of mental health services after the SNP-Labour administration rejected our call for greater funding for this vital area of work."
Mrs Clark, who is standing down in May, said other central planks of their 2017 local government agenda include a bid to get cheaper public transport fares for young people, and working with developers to provide more "starter homes" for first-time buyers and families.
She added: "We have a strong focus on providing high quality education across the shire, delivering increased hours of pre-school child care and working in partnership with our staff and parents to achieve the best outcomes for every child."
On a visit to Aberdeenshire as part of his national campaign to increase the number of Liberal Democrat councillors, party leader Willie Rennie said: "I am proud of the way Liberal Democrats created and built a council that works for the people of Aberdeenshire.
"The Aberdeenshire manifesto seeks to build on these strong foundations. Liberal Democrats have the proven experience and commitment to steer the council and Aberdeenshire through what will undoubtedly be difficult years ahead."
The Scottish local government election will be held on May 4.