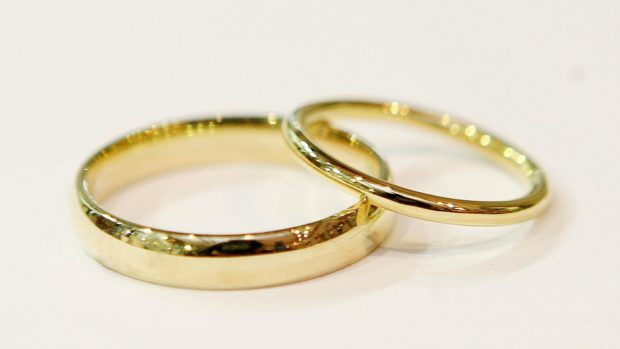 The cost of civil wedding ceremonies in the north-east will rise from next month after councillors agreed to bump up the charges by more than a third.
The price of hiring marriage rooms, council chambers or requesting civil ceremonies in other locations will rise across the board.
In some cases the cost of nuptials has risen by more than a third. The price of hiring out council chambers on a public holiday will rise by 37% to £365.
The cost of hiring a small marriage room on a Saturday will increase from £200 to £250, and couples will now have to pay £350 to hold a civil ceremony on a Saturday, a £75 rise.
However in all cases the new civil ceremony fees will be lower than the national average.
In his report to the Business Services committee, which met at Woodhill House yesterday to approve the price changes, registration team leader David Nicholson explained the move would ensure no staff cuts are needed as budgets are reduced.
He added: "Having reviewed the consultation responses received, we remain confident that the proposed increases are reasonably and fair, that they remain well within the national average for delivery of this type of service."
Mr Nicholson said even after the changes, civil ceremonies in Aberdeenshire will remain more affordable than other "non-religious" weddings.
The price increases were unanimously backed by committee.