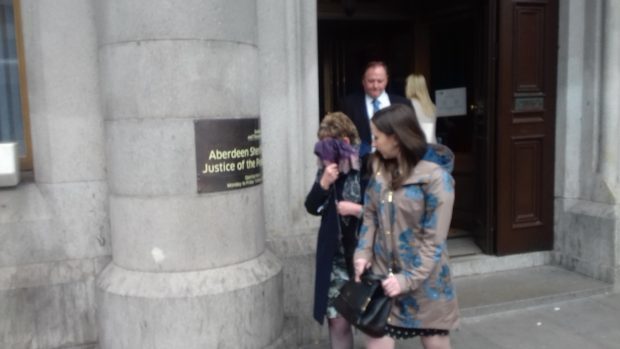 A north-east woman has been banned from the roads after she reportedly fell asleep at the wheel and injured another driver.
Agnes Findlater was heading north on the A90 Aberdeen to Ellon road when she had a "momentary lapse of concentration".
This caused her car to enter the opposite carriageway and smash into another vehicle near Balmedie.
A court heard yesterday she had recently returned from a holiday in the United States and was on the way to Ellon to show her parents the pictures of the trip when she crashed on July 31 last year.
The 56-year-old had previously stopped in Aberdeen city centre and eaten at John Lewis.
Aberdeen Sheriff Court was told she had no recollection of the day after that.
Douglas Homen, the other motorist involved in the incident, was left with "serious injuries" as a result of the collision.
Findlater pleaded guilty to the charge when she appeared in court earlier this year.
She returned to be sentenced yesterday.
Representing Findlater, solicitor Gregor Kelly said she had been left "distraught" by the incident.
He said: "My client has an unblemished record.
"She has no previous convictions, she has held a driving license since 1985 and had no previous road traffic offences.
"She cannot remember anything after leaving John Lewis, the most likely conclusion we have come to is that she fell asleep at the wheel.
"She had recently travelled back from the United States and underestimated her tiredness.
"It was hard for her to plead guilty as she had no recollection.
"She is distraught by the injury she caused to Mr Homen."
Findlater, of Panmure Gardens in Potterton, was banned from driving for two years and will have to sit an extended test before being allowed on the road again.
She was also fined £1800.