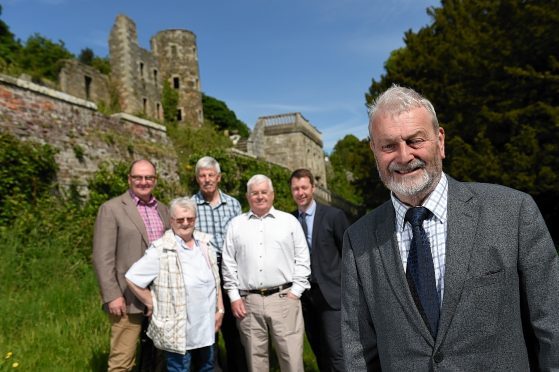 A green-fingered group in Aberdeenshire has been given approval to create a new tourist attraction after councillors unanimously backed an asset transfer deal.
The Ellon Castle Gardens (ECG) Trust has got "big plans" for the walled garden and grounds near the centre of the town.
The gardens have been closed to all but a privileged few since their planting around the time of the 1745 Jacobite Rising with some of the yew trees believed to be among the oldest in the country at around 800 years old.
In order to bolster the garden plans the adjacent Deer Park land is now being sold by Aberdeenshire Council for just £1 through a community asset transfer (CAT).
This will allow it to be used in part for car parking for visitors to the gardens.
The scheme was backed unanimously by councillors at the Formartine Area Committee, and chairman Rob Merson said: "It has tremendous potential."
The ECG Trust chairman, Stuart Wale welcomed the news and said last night: "I'm delighted. It is another link in the chain of events which will lead us to open what we anticipate to be Ellon's biggest tourist attraction.
"I would like to pay tribute to all the board members of ECG who have supported the application and particularly to Alan Cameron, former chairman who initiated the process.
"And also stress that the Deer Park will remain a community facility with plenty of space for community activities, sporting and otherwise who can share the parking with the gardens."
Due to the instability of some of the walls within the garden, they are currently only open to the public through guided tours and open days, but the trust hopes to have them open in the future.
Mr Wale added: "It will be almost four years before we open the gardens to the public full-time and there are a lot of steps on our journey yet to take, but the CAT will mean we can plan an effective entrance to the gardens, appropriate car parking and the sort of visitor centre that will be a credit to the town."
Ellon and district councillor Isobel Davidson said it was "fantastic" and that the trust had "done wonders". She said: "I wish them all the best."
Anyone wishing to join the trust or find our more information should visit elloncastlegardens.org