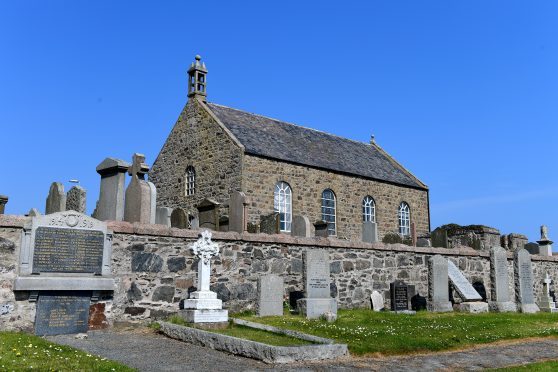 The future of an Aberdeenshire church building is under threat as parishioners decide whether to preserve it or slam the door shut.
It is one of the region's most famous sights, but Slains Kirk Building, part of Ellon Parish Church, will either be closed down or require substantial – and expensive – refurbishment.
A task group has been set up to consider the future of the property, which has been a place of worship in the community for many years.
At the moment, the building is closed to the public and worship takes place on the first and third Sunday of every month in the Collieston Community Centre.
The two options which members will vote on, are starkly contrasting. The first is that Ellon Parish Church does not retain the building.
This would mean the church is no longer financially responsible for the property, which it would be the responsibility of the local congregation to maintain.
Although closed to the public, maintenance costs would still need to be upheld. And they could prove prohibitive.
The second option involves essential work being carried out to bring the building up to the required standards.
Spokeswoman for the church, Lynn Paterson, 64, said: "It is very important people vote, because it's their opportunity to have their say, to make sure their wish is included in the considerations for the future."
She added: "If it were to close, we would need to have a discussion as to whether we would want to continue with our worship centre in Collieston."
The church relies on fundraising and donations so, in order to finance option two, the church would have to apply for grant aid as well as carry out significant fundraising activities.
There are currently around 1,800 members of the church, but numbers have dwindled during recent years, which is likely to impact on the level of donations in the longer term.
Option one is predicted to cost £9,000 in the first year, whilst option two has been assessed at £125,000.
Voting takes place from Sunday, May 7-Sunday, May 14 in the Collieston Community Centre, and the Ellon Parish Church.
The vote will be counted and the result declared on May 14.