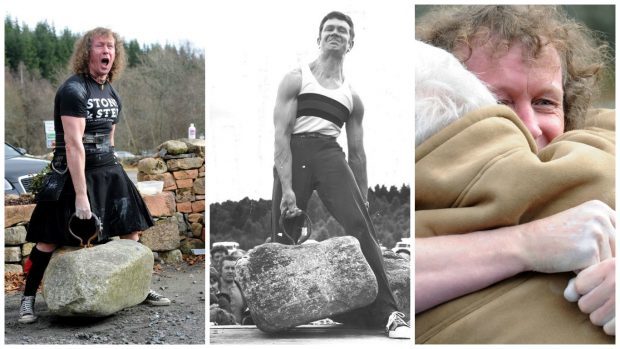 One of Aberdeenshire's leading events is seeking the public's help as it prepares to mark a milestone in its history.
The organisers of Aboyne Highland Games are calling on north-east residents to share their memories and photographs of the iconic Royal Deeside event as it prepares to celebrate its 150th anniversary later this year.
All of the contributions will be included in a special commemorative memory book that will be on display at this summer's event.
And, for visitors who wish to share their games memories on the day itself, boards will be set up to allow written reminiscences.
This year's event takes place on Saturday, August 5 and is expected to welcome up to 10,000 visitors.
The inaugural Aboyne Highland Games also attracted big crowds and was held on Saturday, 31 August 1867. It was reported in The Aberdeen Journal of Wednesday, September 4 1867: "When the time arrived for beginning the competition, several thousands of spectators, of all classes, all out for a holiday, surrounded the large enclosure."
Nowadays, the games feature a packed programme of 95 traditional highland events, including solo and massed piping, highland dancing, light and heavy athletics and fiddle competitions.
After a near 40-year absence, one of the events that featured in the programme of the first games is being staged to mark the event's milestone anniversary. Pole vaulting will be included in the Saturday afternoon programme for the first time since 1978.
Alistair Grant, chairman of Aboyne Highland Games, said: "Our minute books contain extensive written records of the evolution of the games, from the initial meeting in 1867 where the idea of holding a highland games in Aboyne was first discussed, through to the present time.
"Although factual, these do not capture the people's story of Aboyne Highland Games, which is vital for our memory book."
The deadline for submitting photographs and memories is Thursday, June 1 and these can be e-mailed to secretary@aboynegames.com