A Huntly resident has said she is being terrorised by the town's large gull population and criticised groups opposing pest control measures to combat the infestation.
The Huntly and District Development Trust (HDDT) is leading a potential seven year project to try to bring gull numbers under control in the town.
Pest controllers have already completed the first of four two-day visits to Huntly this year to remove nests and destroy eggs.
Jenny Smith lives on Bleachfield Street in the town and said gulls swoop down when volunteers are working in the garden of the Jubilee Hospital and Health Centre in Huntly .
She said: "The gulls are an absolute nuisance.
"They nest on the roof hospital and the health centre directly across the road from my house.
"I'm a volunteer in the hospital gardens and they dive-bomb us when we are working in the garden.
"It is very scary if you have the birds swooping on you when you are trying to work.
"On Monday when one of the volunteers was working in the garden they actually removed a nest with two eggs from a flower bed – they are nesting everywhere and it's getting out of hand.
"The mess is the biggest problem of all, they leave an enormous amount of mess on cars and it eats into the paint work because their waste is so acidic – it's awful."
Mrs Smith also hit out at RSPB Scotland the North East Wildlife and Animal Rescue Centre (New Arc) who have criticised the measures to combat Huntly's gull infestation.
She added: "I totally disagree with their criticisms, if they want to come and live in the town they will see the problem.
"It's different in other areas such as at the coast and out in the country but in a small compact town like Huntly they are an absolute menace."
The Aberdeenshire Health and Social Care Partnership, who run Jubilee Hospital in Huntly, have also voiced their support for the pest control measures.
A spokesman for the partnership said: "The hospital could take action on its own to deal with the birds, but this only has a limited effect in isolation.
"To have a real impact on the issue, assistance is required from all sections of the community.
"So we support this coordinated approach that is being taken."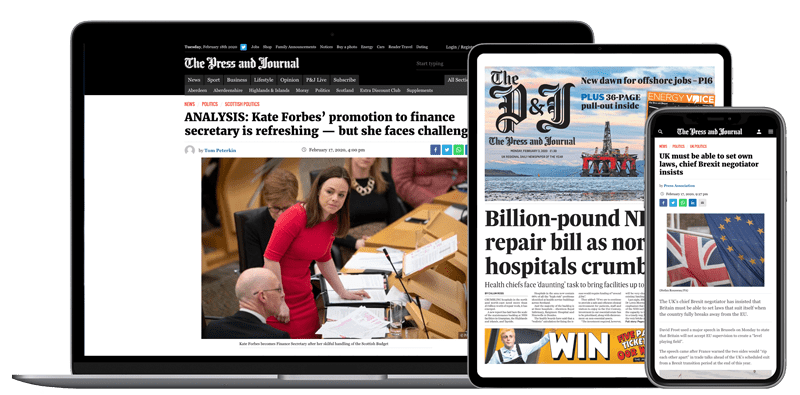 Help support quality local journalism … become a digital subscriber to The Press and Journal
For as little as £5.99 a month you can access all of our content, including Premium articles.
Subscribe