The new council administration has made a commitment to defend north-east entrepreneurs in the ongoing business rates row.
Last night, incoming council leader Jim Gifford said both the rates and council tax systems were broken.
The Tory leader added: "The change has to come on a national level. Both council tax and business rates are creaking at the seams.
"Taking some businesses out of rates and charging others more is just not sustainable. And they're doing the exact opposite with council tax when everybody is paying something – there is something wrong with both those systems."
Mr Gifford stressed that any overhaul of the rates model would have to be done at Holyrood, but argued his administration will fight to defend north-east firms.
He said: "In the meantime, we will try and ensure council tax money from here isn't used elsewhere.
"The resolution of council tax and business rates is a national problem. We just have to make sure we do what we can do to ensure what money we do raise is spent locally.
"There needs to be a whole-scale review and revision. Businesses are quite happy to pay a reasonable amount of money, but the idea that neighbouring businesses pay different rates is simply not right."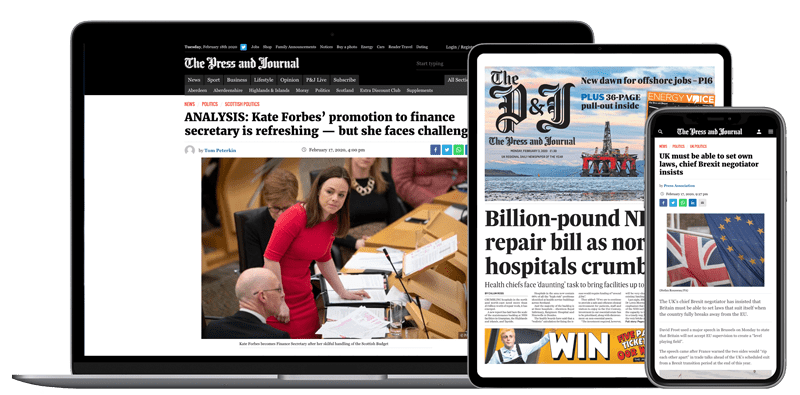 Help support quality local journalism … become a digital subscriber to The Press and Journal
For as little as £5.99 a month you can access all of our content, including Premium articles.
Subscribe