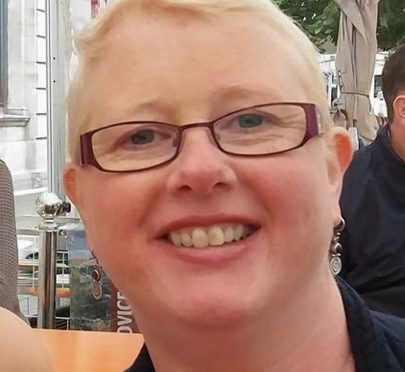 A popular music teacher who died after battling a brain tumour for four years will be remembered at a poignant tribute concert.
Musician Mairi Munro played around the world, but latterly focused her attention on helping youngsters in Aberdeenshire area develop their skills.
She settled in the town with her husband, David Ashley, and children Euan, 10, and Eilidh, seven, in 2005.
And now the community is preparing to honour her in the way she would have loved – with a charity concert at Ellon Parish Church next week.
The event will feature Christian music from around the world, and everyone who knew the mother-of-two is being urged to go along.
Last night, her husband described the 50-year-old as a "great multi-tasker" who was devoted to teaching in north-east primary schools and her family.
She was also a member of the Ellon Fairtrade group, the local church and travelled the world with ecumenical Christian group the Iona Community.
Mr Ashley, 49, of Ness Circle, Ellon, said: "She worked with the Iona Community and had been all round the world as a musician.
"She worked first and foremost as a music teacher, where she went into primary schools in the north-east to teach.
"She was also involved in the Fairtrade group in Ellon and was a member of the local church."
Originally from Hamilton, Ms Munro met her husband-to-be at a wedding of a mutual friend on Islay in 2003.
They married within two years, and relocated to Aberdeenshire in 2005 after Mr Ashley took up a teaching post.
But in 2013, their happy family life was shattered when Ms Munro was diagnosed with a brain tumour.
Doctors initially told her she may only survive two years, but she defied the odds and battled on until her death last month.
Mr Ashley said his wife had been buoyed by the huge support of her friends, who regularly visited from afar to lift her spirits and spend time with her.
He added: "She was told at the start of it she could expect to live for two to five years, so she did pretty well.
"It was a very hard struggle in the last year.
"So many people came to visit her, we joked that they were keeping the hotels in Ellon in business."
The family marked her 50th birthday in January with a party at the town's Station Hotel, where they managed to raise £1,500 for the Brain Tumour Trust.
Money raised from The Big Sing, which will be held in the church from 7.30pm next Friday, will also to the trust and Maggie's Aberdeen.
Ms Munro had previously organised and led several Big Sing events for Christian Aid, so the church decided it would be a fitting tribute – and have asked Rev John Bell, a fellow member of the Iona Community to lead the event.
Organisers said: "We will sing lots of different Christian songs from all over the world, some of which Mairi will have been involved in sourcing and bringing to us here in Scotland.
"If you enjoy a good sing come along, join us… Sing for Mairi, and raise money for two great causes."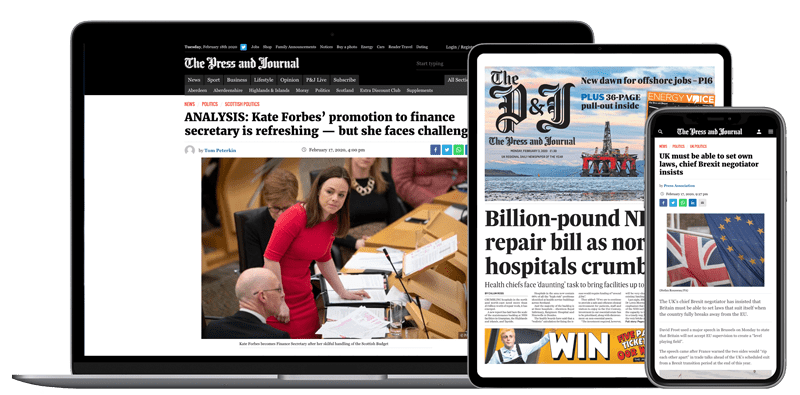 Help support quality local journalism … become a digital subscriber to The Press and Journal
For as little as £5.99 a month you can access all of our content, including Premium articles.
Subscribe