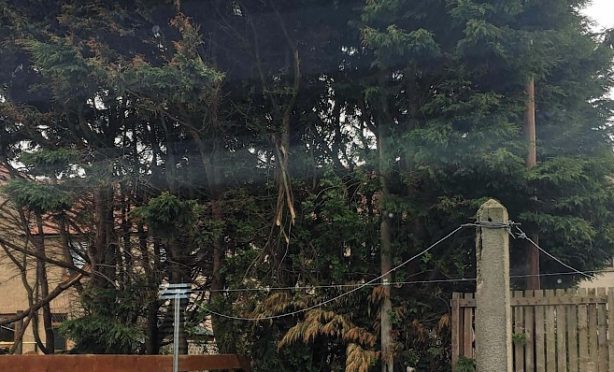 A woman whose massive trees blocked her neighbour's TV reception has been ordered to chop them down.
Alice Rowan let the fast-growing leylandii trees grew out of control on her "unkempt" back garden in Portsoy sparking a war of words with several of her neighbours.
They complained the 26ft trees ruined their gardens by casting heavy shadows and blocked sunlight from 3pm onwards.
And neighbours even complained the huge trees blocked the signal for the television signal in their homes.
The neighbours had used high hedge laws and turned to Aberdeenshire Council in a bid to force the 65-year-old to lop the trees.
But they were left stunned when officials said they didn't believe they posed a significant problem and ruled they could stay in place.
Ian Dawson, 59, submitted an appeal to the Scottish Government which has now backed him and reversed the earlier decision.
Mr Dawson, a former offshore worker, said: "This has been going on for years. I've lived here for 30 years and Mrs Rowan has been next door for at least 20 years.
"I was astonished when the council said they wouldn't take any action. I'd paid £450 for the high hedge survey to be taken and to be told it was for nothing was unbelievable.
"I hope action is now taken but it wouldn't surprise me if she appealed it and set us back again."
Mr Dawson said both him and his neighbour Corinne Mackay had suffered poor quality signals due to the trees interfering.
Mrs Mackay wrote to the government confirming the issue and also highlighted dangers from falling branches to her young family.
She said: "This is now worse for us at 24 Park Drive. Not just loss of sunlight and loss of TV signal. Even though those two things are very inconvenient.
"During some windy weather we noticed the tree swaying quite wildly, branches were falling off into our garden and some branches snapping off the tree and hanging on ready to fall off at any time.
"Since this case started I now have a daughter and come time she will be out in our garden playing, if one of those branches were to fall off and hit her well we wouldn't be best pleased as you could imagine especially as numerous people have complained about this tree."
Overruling the council, government reporter John H Martin said the trees should be cut down to 19ft.
He said: "The overgrown state of the hedge owner's front garden and her unkempt rear garden both suggest that no maintenance has been carried out to any of the trees, bushes and grass on the property.
"This is very apparent in the high hedge which, with the beech tree and undergrowth, have been left free to grow untrimmed for many years."
The work is to be carried out within six months but avoiding nesting season.
Mrs Rowan was unavailable for comment.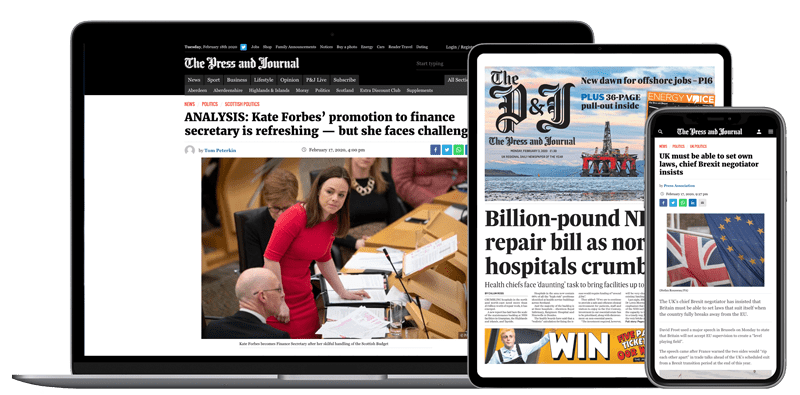 Help support quality local journalism … become a digital subscriber to The Press and Journal
For as little as £5.99 a month you can access all of our content, including Premium articles.
Subscribe