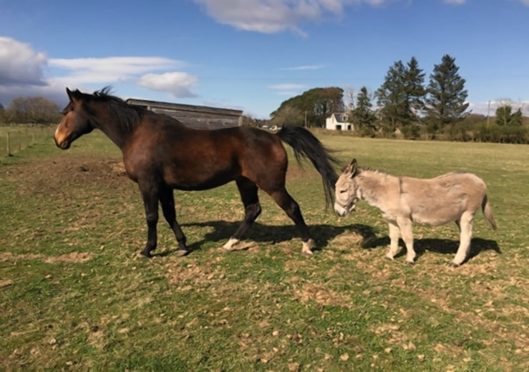 An inseparable horse and donkey are looking for a new home together after striking up an unlikely friendship at a north-east animal rescue centre.
Warmblood crossbreed Tully and best friend Eric the donkey have become close friends since living with each other at the Scottish SPCA's centre in Drumoak after their previous owner had to give them up.
Now animal welfare workers say that Tully and Eric would be "heartbroken" if they were separated and are looking for a new owner that would be able to accommodate both animals.
Following a change in circumstances their previous owner was no longer able to give them the care and attention they deserved.
Eric likes to 'hee haw' at staff from the animal welfare charity to ask for treats and cuddles.
Centre Manager Graeme Innes explained that while Tully and Eric are an odd couple they now get on so well that the SSPCA want the pair to be rehomed together.
He said: "These boys really enjoy being in each other's company and would be heartbroken if we split them up.
"It's an odd pairing with Eric being a donkey and Tully being a warmblood cross, but who are we to judge?
"They're enjoying being at our centre as they've been getting quite a bit of attention from our staff but we know they'd love to find a permanent home.
"Adorable Eric loves to 'hee haw' as the staff walk by so he can get treats and cuddles.
"They're looking for a retirement home where they can live outside all year round with some shelter for when the colder days set in."
Anyone who can offer Tully and Eric a suitable new home is being asked to contact the Scottish SPCA's centre at Drumoak on 03000 999 999.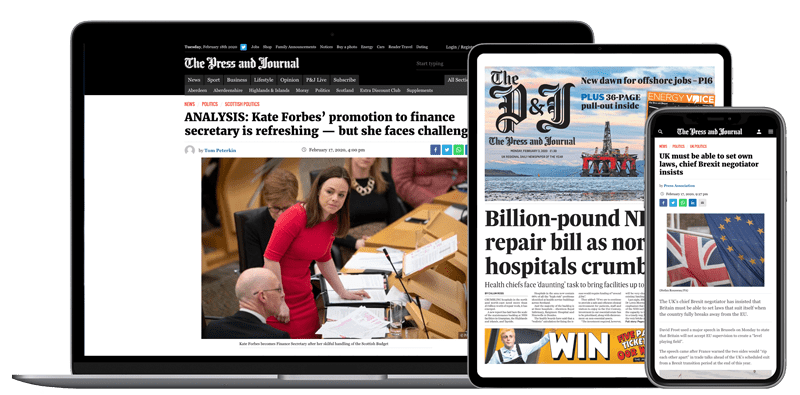 Help support quality local journalism … become a digital subscriber to The Press and Journal
For as little as £5.99 a month you can access all of our content, including Premium articles.
Subscribe