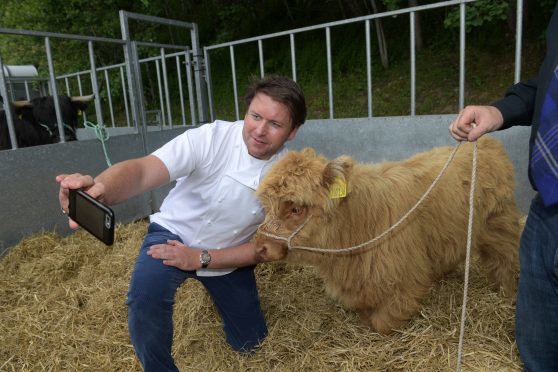 Celebrity chef James Martin might have enjoyed top billing on the Taste of Grampian line-up, but he had some stiff competition from another visitor to the show.
Thousands flocked to Thainstone in Inverurie to enjoy the annual food and drink celebration, making it a "record-breaking year".
The event featured the P&J and EE Motor Show, sold-out cookery demonstrations and wine tastings, which allowed the public to get up close and personal with famous faces.
And among them was Mr Martin, the former Saturday Kitchen presenter who was this year's headline act.
However, he wasn't the only one visitors were keen to get their photograph taken with – this Highland calf caused a bit of a stir too.
Selfie with a little highland pic.twitter.com/sDwtGNXnxV

— James Martin (@jamesmartinchef) 3 June 2017
Adults and children alike were keen to get up close with the farm animal – which currently doesn't have a name.
But that is about to change.
Owner Craig Finnie, of Finnie 4×4, whose herd is the Richmondhill Fold, asked visitors to put forward name suggestions for the calf on the day.
Mr Finnie said it was something they have done at home with friends and family and it had always turned out to be "good fun".
He added: "This year, I am on the Highland Cattle Society Council and we are always looking at new ways to promote the breed.
"I couldn't resist trying it with such a big audience at Taste of Grampian. It was great to see the reaction of little kids and the grown-up kids."
Mr Finnie was rushed off his feet as he was inundated with names from the public.
He said: "We ended up with 127 entries, but I think there would have been more if I could move faster.
"There was some real imaginative efforts and some more direct like "cow".
"I also liked the two sisters from Peterhead that both named it after each other and the guy who named it Holiday, 'a week aff'.
"There were some boys names put up although it was a heifer calf but hey, anything goes."
The total has been whittled down to a shortlist of 10 and now, here is your chance to choose the winning entry.
Mr Finnie concluded: "I'm looking forward to finding a winner. My Facebook has been red hot with people wanting to know if they won".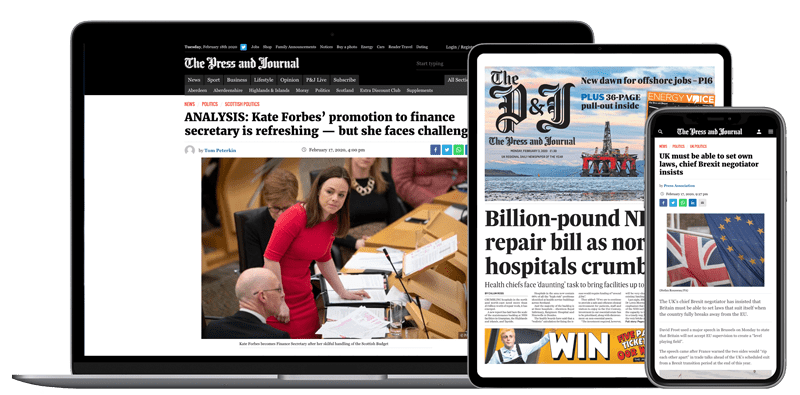 Help support quality local journalism … become a digital subscriber to The Press and Journal
For as little as £5.99 a month you can access all of our content, including Premium articles.
Subscribe