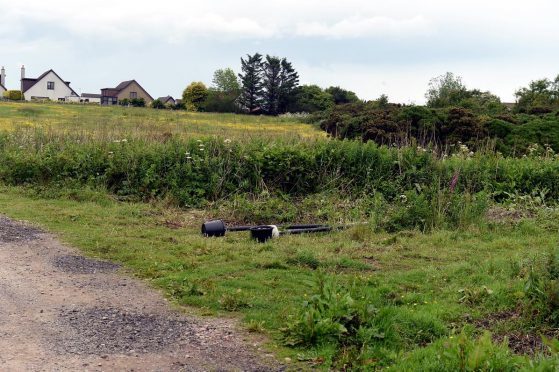 Hundreds of people have objected to controversial plans to build more than 130 homes in an Aberdeenshire coastal village.
The Barratt North Scotland scheme would consist of 123 houses and eight flats on moorland between Cairnhill Drive and Park Place in Newtonhill.
The developers have confirmed there would be affordable properties included within the project.
However there has been a mass of opposition to the plans, with close to 300 written objections and an online petition which has so far garnered 535 signatures.
With the site just a mile away from the Chapelton of Elsick development, many residents feel the local roads and amenities would struggle to cope with more houses.
There have also been concerns raised that the development would be built on a popular spot for dog walkers and others.
And objectors have also said the scheme would inadvertently join the village with neighbouring Muchalls and damage both areas' individual identities.
The petition was started by Helen McGeorge who lives on Anderson Drive in the village.
Last night she said she was pleased so many people had supported the campaign so far.
"I was very surprised to see how many people had signed the petition and also objected on the council website," she said.
"However I now know that the petition only counts for one objection which I think is disgraceful.
"Hopefully the council will take into account the number of objections though."
A public consultation was recently held into the proposals at the Bettridge Centre in the village.
The developer has previously said the scheme will bring "much-needed" affordable homes to the area.
Douglas McLeod, regional managing director for Barratt Developments in Scotland said: "Barratt North Scotland is pleased to have lodged this application following a public consultation for the site at Newtonhill.
"The proposal is to provide on this allocated site 131 new homes, including much needed affordable homes."
The petition was closed on Wednesday and is no longer accepting signatures.