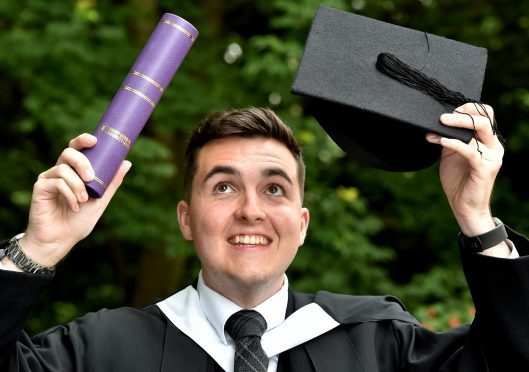 A north-east man is on his way to Edinburgh to start a graduate scheme after gaining a first class honours degree from the Robert Gordon University.
Josh Edgar picked up a qualification in computer science and digital media and is already looking ahead to the next chapter.
The 22-year-old from Inverurie had a successful time at university as he was awarded the ConocoPhillips prize for academic excellence in his second year and the class prize for highest academic achievement in his last year.
He was full of praise for those around him who made his achievements possible.
He said: "I am proud of what I have been able to accomplish at university.
"It was hard at times, and I'm grateful for the support I was given by my family, friends and the university staff.
"I don't think I would have got through it without them."
He was also grateful for the chance to take part in placements to give him invaluable experience.
He said: "I was lucky enough to secure a placement with Chevron, and I worked there for 14 months as a database administrator, advancing skills I had already gained in the classroom, and gaining new skills."
And now he is heading to Edinburgh to start a graduate scheme with Baillie Gifford.
"I applied for and got the job in January.
"It was good to know as I came to my final exams that I had that lined up.
"I'm starting in September and looking forward to moving to Edinburgh."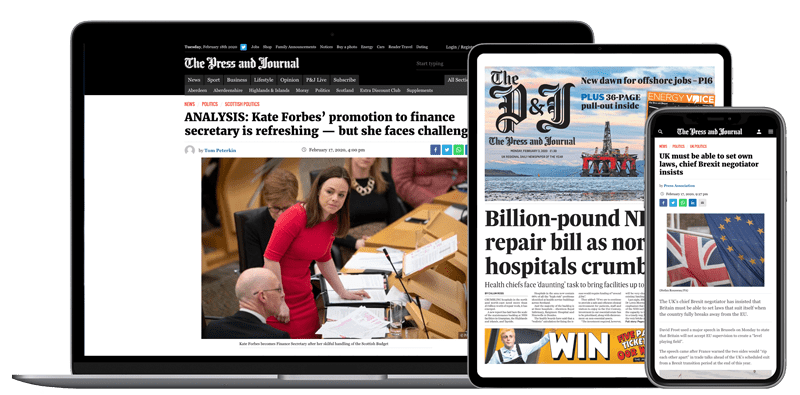 Help support quality local journalism … become a digital subscriber to The Press and Journal
For as little as £5.99 a month you can access all of our content, including Premium articles.
Subscribe