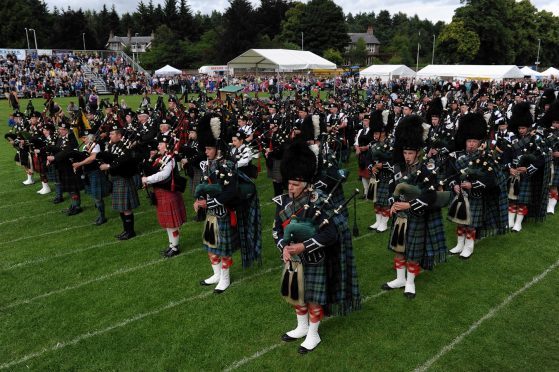 Thousands of people will descend on Deeside this weekend for the 150th Aboyne Highland Games.
Strongmen, highland dancers, runners and pipers will all arrive to take part in the annual event, which takes place at the village green on Saturday.
The games was first held in August 1867 and remains as popular as ever with crowds coming from the north-east and even travelling from as far afield as America and Canada each year.
To mark the major milestone, organisers have unveiled a commemorative caber.
Measuring 23ft 6in in length and weighing approximately 130lbs, the heavy hopefuls will have to throw it end over end into the perfect 12 o'clock position.
There will also be 150 runners put through their paces in the popular Fungle Road Race, which covers close to seven miles along the road and around the base of Craigendinnie Hill.
And after a near 40-year absence, pole-vaulting will also return to this year's programme.
The world-famous "Dinnie Steens" will also be proudly on display at the games.
The ultimate challenge for strongmen across the world for as long as the games have been held, the 733lb rocks were made famous by Birse athlete Donald Dinnie in 1860 when he carried them the 17ft width of the Potarch Bridge in Banchory.
And on Sunday, a host of heavies will attempt to mirror the feat, which was uninterrupted, and cement their place in sporting lore.
Meanwhile, the future generation of sporting stars will take to the green tonight for their own version of the games.
Now in its eighth year, the youth games offers budding young caber tossers, shot putters and many more the chance to hone their skills in a competitive setting.
Aimed at under-18s, the event is run by Dermid Arthur, Aboyne Highland Games committee member and principal teacher of PE at the local academy.
He will be assisted on the night by members of the youth games forum, giving them an insight into the level of organisation required to stage a large-scale event.
The senior games begin at 10am on Saturday with the massed pipe bands gathering for the official opening ceremony at 11.15am.