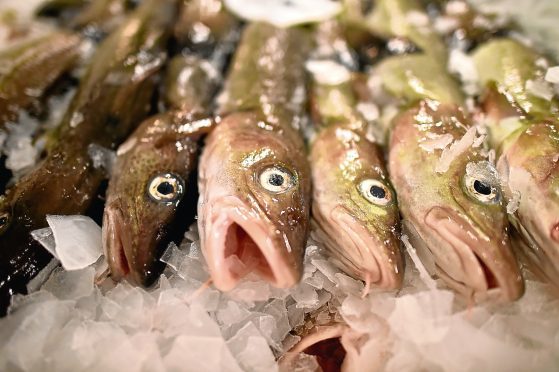 A war of words has broken out between rival Aberdeenshire politicians over the impact of business rates on the local fish processing sector.
The head of the Grampian Seafood Alliance said yesterday increasing rates meant that fish caught in the North Sea were frequently being sent to factories in the rest of the UK and Europe for processing.
Last night, Conservative shadow rural affairs secretary Peter Chapman said that the north-east fish processing sector must be supported in advance of the "huge opportunity" of Brexit.
But Aberdeenshire East MSP Gillian Martin responded it was access to EU markets that  allowed the sector to "expand and compete"
Mr Chapman, an MSP for the north-east, said: "Ports such as Peterhead are already reporting record landings of white fish, and as the UK navigates its way out of the EU, that trend will only increase.
"We know that Brexit presents a huge opportunity for the catching sector and it is vital that north-east processors reap the benefits as well. This is a chance to revitalise our coastal communities.
"The SNP government should be supporting the processing sector, not penalising them with exorbitant business rates rises."
But Ms Martin retorted: "By concentrating on business rates, they are masking a far greater concern for the processing sector and that is the issue around workforce.
"Access to this EU labour has allowed them to expand and compete in world markets.
"With Mrs May ending freedom of movement in early 2019, and no certainty being given to EU nationals who live and work here, the processing sector faces a crisis that is far more significant than the rates revaluation."