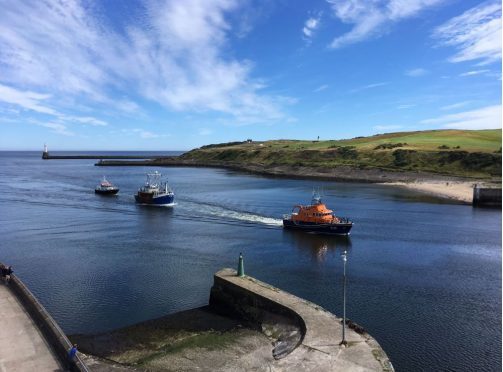 A fishing trawler had to be towed back to Aberdeen after a rope got caught in its propeller.
The Q-Varl alerted the coastguard at about 8.30am after its power failed and it stopped about seven miles east of Stonehaven.
The coastguard subsequently called in the city's lifeboat team to assist the 60ft scallop dredger.
The local RNLI's rescue boat was deemed too small to be able to tow the ship, which was registered to Brixham, Devon, back to Aberdeen Harbour.
The four-man crew were later led back to the city by the all-weather rescue boat, but had to wait to be guided back into the dock by the harbour's pilot vessel, the Sea Shepherd.
The boat eventually docked and the rescue teams were stood down by 2pm.
A spokesman for Aberdeen Lifeboat said: "Aberdeen Lifeboat was paged at 8.45am this morning to assist the Brixham-registered scallop-dredger Q-Varl, seven miles east of Stonehaven.
"The lifeboat launched at 8.55am and arrived on scene at 9.30am. Although it was in no immediate danger, the Q-Varl's propeller had become fouled and she was unable to make way under her own power. The lifeboat took her in tow to return to Aberdeen.
"With assistance from Aberdeen Harbour pilots, the Q-Varl was brought alongside the fish quay in Aberdeen at around 1.30pm. The lifeboat returned to station and was readied for service by 2pm."
A coastguard spokesman confirmed it had coordinated the operation to ensure the crew got back to dry land safely.
The spokesman added: "They had got some of their rope caught up in the propeller and it didn't have any propulsion."
Meanwhile, a short time later, Aberdeen Coastguard also had to assist two kayakers who got into trouble at Cullen, Moray.
A member of the public alerted the emergency services after seeing the pair struggling in the water.
Buckie Lifeboat was launched at about 2.10pm, but by the time they arrived, the kayakers had managed to get back to the shoreline safely.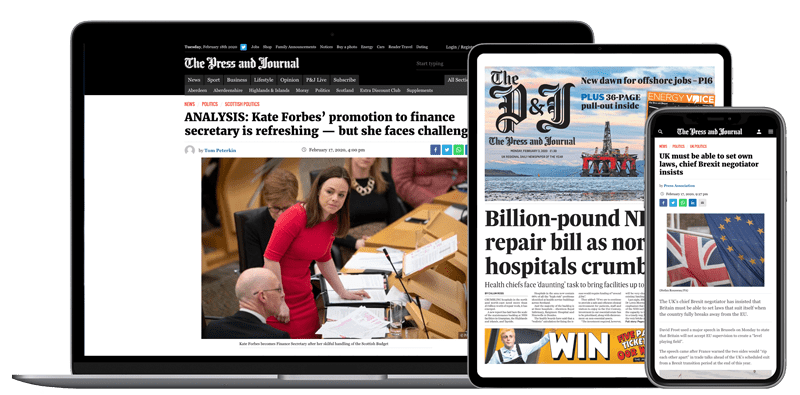 Help support quality local journalism … become a digital subscriber to The Press and Journal
For as little as £5.99 a month you can access all of our content, including Premium articles.
Subscribe