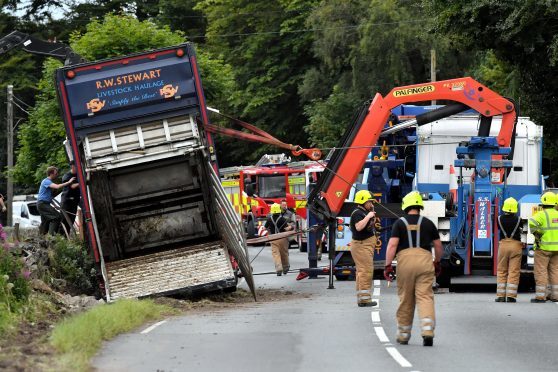 Fire crews were called to rescue 30 cows from a lorry after it tipped over on a busy north-east commuter route.
The articulated truck crashed on the A944 Aberdeen to Alford road, near Dunecht, yesterday shortly before 1.30pm.
Police, fire crews and vets rushed to the scene. The lorry driver escaped unhurt and no cattle were thought by police to have been injured.
The road remained shut into the evening because a recovery truck, which was sent to remove the lorry from the scene, caused damage to the road which had to be repaired immediately.
A police spokeswoman said: "We received the call at around 1.30pm. It involved a lorry carrying cattle. The vehicle was at a 45 degree angle against a wall. There were 30 cattle on board.
"The fire service was called out to make the vehicle safe. Vets were also called."
A fire service spokeswoman added: "We received a call to an incident involving an articulated lorry carrying livestock. A number of cows were trapped within."
Councillor Ron McKail, who represents the Westhill area, described the road as busy but safe.
He said: "I'm extremely sorry to hear about it. It's an extremely busy road and there are a number of similar roads to in in Aberdeen.
"It's a normal sort of A road. The limit is 60mph. Providing people drive with care and consideration of what may be around the corner, I think it's a safe road. The council has recently put out a public notice for people to reduce speed on that stretch."
Fellow Westhill councillor Iris Walker insisted the safety of those involved would be at the forefront of people's minds. She added: "The main thing is that everybody is OK. I'm sure people who were delayed would understand and the safety of those involved would be on their minds."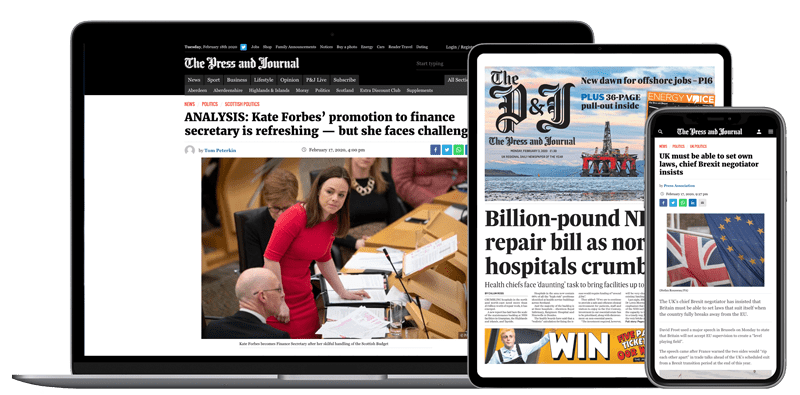 Help support quality local journalism … become a digital subscriber to The Press and Journal
For as little as £5.99 a month you can access all of our content, including Premium articles.
Subscribe