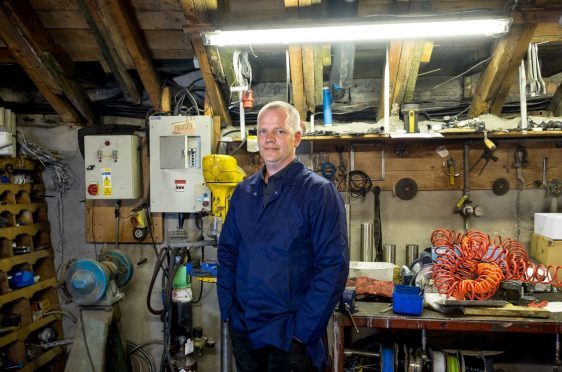 Workers at a north-east ice cream giant have been scooped up by a pair of famed celebrity photographers.
Mackie's of Scotland commissioned Broad Daylight – made up of Tricia Malley and Ross Gillespie – to take the pictures of their 63 staff at the firm's Westertown Farm headquarters, at Rothienorman.
The Scottish photographers have work displayed in the permanent archives of the National Portrait Gallery in Edinburgh.
The pair have become well-known for their celebrity portraits, with subjects including actors and singers Brian Cox, Ashley Jensen and Alan Cumming and The Proclaimers among others.
They were asked to turn their attention to the "Faces of Mackie's" project after they photographed Maitland Mackie Snr for his induction into Entrepreneurial Scotland's Hall of Fame.
The project is designed to highlight the hard work of the ordinary people behind the firm's success over the past 30 years.
Ms Malley said it had been "fascinating" for the photographers.
She said: "We're known for our portraiture and one of our greatest passions is documentary work so this was an ideal opportunity for us to combine both disciplines.
"Getting the chance to show the very best of people is fascinating to both of us and the best way to do that is in a relaxed and friendly setting like that provided at Westertown."
The images – which show staff with text overlays taken from interviews and conversations – can be seen on the company's website.
They feature everyone from ice cream makers to the sales team to the farmers – and even a dairy cow.
Doric expressions like "fit like", "furlin" and "foo muckle" to "it's a sair fecht for half a loaf" feature prominently.
Mr Gillespie added: "The text element of the shots really gives the staff members a voice and it was fascinating to get to grips with the local Doric dialect.
"Not only that, but it makes the images more open and welcoming to our audience. It's a bit of a two-way street."