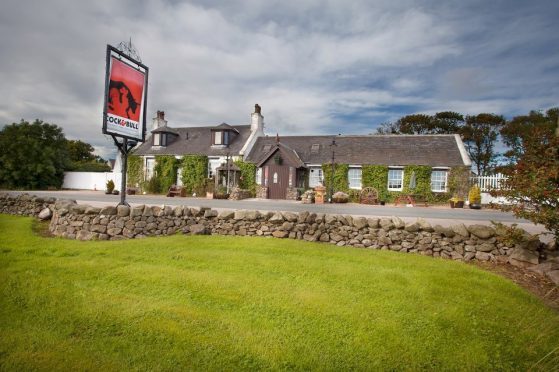 An Aberdeenshire restaurant that has been trading for more than 20 years is considering its future after absorbing a huge business rates increase this year.
The Cock and Bull, situated on the A90 Aberdeen to Ellon road just north of Balmedie, is still waiting for any transitional relief to be factored into its rates payments.
Director Mandy Davidson has now spoken out about the "devastating" rise they have had to take on amid the "ludicrous predicament" of the transitional reliefs being unavailable due to software issues.
Mrs Davidson felt compelled to comment after reading in the Press and Journal about business rate rises in Aberdeen city centre threatening venues there.
She said: "I was actually quite shocked at the disparity between an inner city restaurant and a rural one, I realise that Bistro Verde may have seen a big rise but I would still very much prefer to be paying their rates.
"We were hit with a 53% business rates rise in April this year leaping from an annual bill of £26,000 to £41,000."
The Scottish Government agreed to a 12.5% rates cap for 12 months only, however, this cap is not automatically calculated into the rates review and has to be applied for.
Mrs Davidson explained: "I immediately applied when our new review was issued and was informed by the local business rates office that they did not have the appropriate software to calculate the relief and would not have this in place until August.
"This ludicrous predicament means that many businesses are paying the huge increase until such time that the software is made available.
"We are an independent, family run business sitting in a rural location – we have seen our turnover fall 35% yet we are being forced to absorb a 53% rates increase based on turnover figures from 2010.
"We are doing what we can to survive but if an appeal on our rates bill is not successful we may be forced to close our doors which will be a sad end to 20 years of trading."
Fearing that other struggling businesses may also be pushed to make the same decision, Mrs Davidson added: "It will see an end to the village pubs and hotels as they struggle to survive and there will be inevitable job losses and empty premises throughout the North-East, the impact of this devastating rise cannot be underestimated."
A spokesman for Aberdeenshire Council last night said: "We now have the software and are in the process of testing it on our system. All being well we would expect to go live with the software at end of this month. Following that we will write to the businesses affected and issue them with a revised bill."