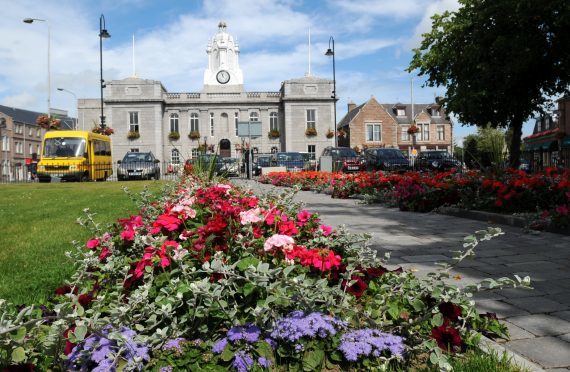 June 23, 2017 has become a significant date for the town of Inverurie.
It is the day the town's business community banded together to back plans to breathe new life into the town.
A whopping 87% of firms voted to launch the business improvement district (Bid), known as We Are Inverurie, at a ballot in the Garioch Heritage Centre and soon, the men and women who will make up the board will be revealed.
There is still a chance for you to become involved in shaping this Aberdeenshire town's future.
We are Inverurie Ltd are looking for a Bid manager, someone who will take the helm and drive forward the group's ambitious programme.
Interested?
Here is everything you need to know about the job:
What is it?
It will be the bid manager's role to take the lead in making Inverurie Town Centre better.
They will be responsible for driving delivery of a £500,000, minimum five year BID Business Plan from 2017 – 2022 to benefit the local economy, local businesses and the community.
The chosen candidate will report to the chairman of the board or any other nominated director.
What are the hours and pay?
Hours will be average out at 37.5 hrs per week, for a five-year fixed term – this will involve evening and weekend work depending on the projects and events being delivered.
As for the salary, you could bag circa £30,000 per annum depending on experience.
What do you need for the role?
You will need to have very strong communication and organisation skills,
social media, marketing experience, the ability to build strong partnerships
and have previous experience of managing successful projects and
events.
The ability to connect with all agencies, funding bodies and 3rd
parties is essential as some of the projects will be operated or funded
through other organisations.
Want more information?
Check out the full job advert here